NDC failure will not automatically favour NPP - Cheremeh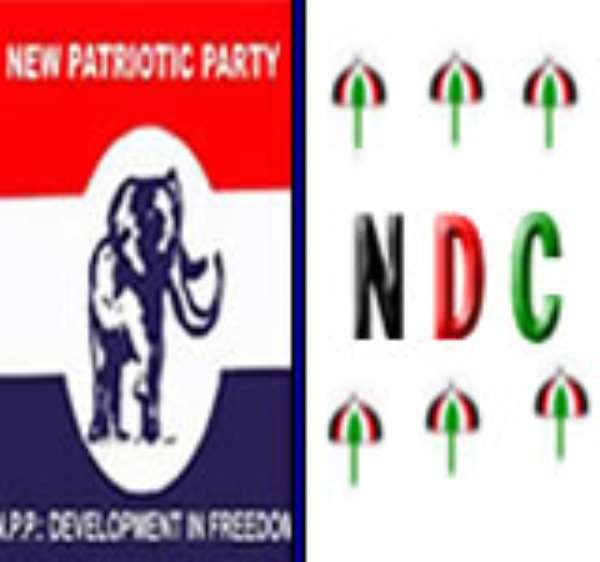 The Member of Parliament for Sunyani-East, Hon. Kwasi Ameyaw-Cheremeh says the failure of NDC government will not automatically favour the New Patriotic Party to win back power in 2012. To him, it is only unity and hard work that will enable the party to recapture power.
According to him, the most important thing for NPP to do is to take advantage of the current ineptitude of the NDC to prepare very effectively towards 2012, by closing their ranks with dedication and unity in order to secure back political power. "We can't wrestle back power if we continue with the blame game, internal bickering, factionalism and personal attacks and wild allegations", he noted.
The Sunyani-East Legislature was speaking at the constituency congress of the party held at Sunyani over the weekend. Hon. Ameyaw-Cheremeh called on both the new and old executives to burry whatever differences and work closely together to fight the common enemy, which is the NDC, to make sure that power is won back in 2012.
He said now that new people have taken over from the previous executives, it was a sign to mark the end of all internal wrangling that have bedevilled the NPP in the Sunyani-East constituency, which negatively affected the outcome of the 2008 election results, though the party won in the constituency.
The MP stressed that the only enemy left to fight is the NDC, therefore unnecessary allegations and personal attacks must cease, for unity to prevail and to make the 2012 elections an extraordinary one for the constituency, in terms of increasing the number of votes.
He further stated that though the NDC administration was messing up the economy, it is not a guarantee for the NPP to rejoice that come 2012 power would be attained. "Let's do what is expected of us, by decamping all the camps and think positively about the party instead of personalities to achieve what we desires in 2012", Hon. Ameyaw-Cheremeh pleaded.
Mr. James Oppong Asare, who beat the incumbent chairman Mr. F.K Barnieh to become the new chairman, promised to work effectively with the former executives to ensure unity and peace among members of the party in the constituency.
He commended the delegates for their votes, but urged them to adhere to the party's internal conflict resolution mechanisms in order not to wash their dirty linen in public, for the opposition to use as weapons against the party.
"My major task is to strengthen the party from the grassroots and how to break into the camps of the NDC and other opposition parties to win more souls for NPP, come 2012.", Mr. Oppong Asare noted.
Other executives-elect include Mr. Frank Musah Damtarl as 1st Vice Chairman, Evelyn Amoah, 2nd vice Chairperson, Bartholomew Inkoom, organizer, Florence Adoma, Women's Organizer, Martin Anane, Treasurer, and Mohamed Ibn Ahmed as Youth Organizer.