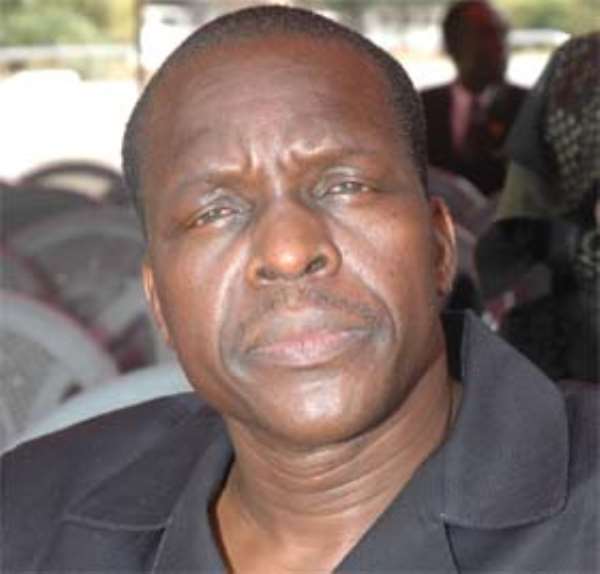 Hon Alban Bagbin
MEMBERS OF Parliament (MPs) are meeting in the serene town of Sogakope in the Volta Region to review the 2010 Budget Statement and Economic Policy of Government with the view of making informed debate on policies and programmes in the House.
The three-day review workshop, which was organized by the Canadian Parliamentary Centre, in collaboration with the Ghana Parliament, brought together the leadership of Parliament, Chairpersons and Ranking Members of various Select Committees and officials of the Ministry of Finance and Economic Planning to brainstorm on various policy initiatives of government and other allocations for various sectors of the economy.
Among other areas covered at the workshop, which ends today, were the macro-economic framework of the 2010 Budget and policy initiatives of Government, the 2010 Budget, Millennium Development Goals (MDGs) and Social Sector Budget Administration and Public Safety.
Addressing the workshop, the Director of Africa Programmes at the Canadian Parliamentary Centre, Dr. Rashid Draman urged Parliament to ensure that revenue and spending measures match the needs of the population through proper and efficient implementation.
"Our country's democracy is on the threshold of consolidation but this would be meaningless if our leaders fail to deliver goods and services to us," Dr. Draman noted, adding that MPs should effectively play their roles for the benefit of all Ghanaians.
As representatives of the people, you should keep the interests of your constituents at heart during the debate of the budget on the floor of Parliament.
"Once the budget is passed, we urged you to keep a watchful eye on those charged with the responsibility of implementing it.
"In view of this, we urge you to be fair and firm and to keep partisan politics out of the debate.
"You must remember that poverty affects everyone in this country," Dr. Draman reiterated.
He acknowledged that the formal structural impediments hindered budgetary oversight, proposing amendments that would increase spending and staff capacity to help analyze the budget document.
The Director of Africa Programmes at the Canadian Parliamentary Centre noted that increased capacity for budgetary analysis and review had strengthened the legislature as an institution.
He observed that over the last two years, the centre had been working with the leadership of Parliament to ensure that "the Ghanaian legislature got the mechanism through which its role in budgetary process can be effectively enhanced."
Strengthening legislative involvement in the budget process, he observed that it could increase the role of the legislature and help to create greater checks and balances in the system that had been mostly dominated by the executive.
The Majority Leader and MP for Nadowli West, Alban S. K. Bagbin was hopeful that the workshop would equip MPs with the necessary information to thoroughly debate the budget to effectively play their oversight responsibilities as legislators. He urged MPs to critically examine the budget on the floor of Parliament, suggesting that it would ensure the development of the country.