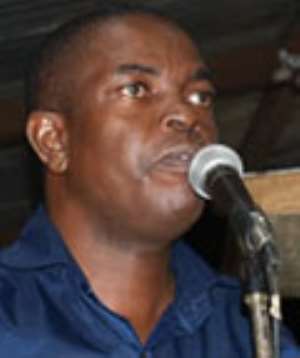 The managing editor of the Insight newspaper, Mr. Kwesi Pratt, has defended the media against the Nigerian High Commissioner, Senator Obanikuro's criticism against the Ghanaian media. The Nigerian High Commissioner in an interview with Peace FM's 'Kokrokoo' show today and yesterday in a press conference, criticized the Ghanaian media for not reporting on the positive issues or things between Ghana and Nigeria, but bent only on reporting on negative issues about Nigerian citizens.
The High Commissioner who was very unhappy when speaking to the host of the show, Kwami Sefa Kayi said, the media could be reporting about the Nigerian banks in Ghana and the West Africa Gas Pipeline, instead of the armed robbery, rape and 'sakawa' issues, to destroy the image of Nigerians.
Reacting to the High Commissioners criticisms, Mr. Pratt said the High Commissioner should give him one good thing which a Nigerian has done for the benefit of Ghana that has not been reported.
According to Mr. Pratt, apart from the business-minded Nigerian organizations like the banks, the individuals are bent on tricking and defrauding people using Ghana as a safe place. He said if the Nigerians in the country start behaving positively or doing what is acceptable to this country, the media will also start reporting those things about them, but until then, the Ghanaian media will continue to report the bad things they keep doing.
By: John Nyaaba/peacefm