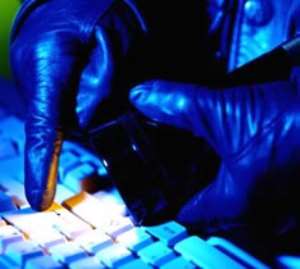 The Embassy of the Federal Republic of Germany in Ghana has expressed concern about the recent number of cyber fraud and business scams originating from West African countries.
A release issued by the Embassy stated that in cases of cyber fraud reported to the Embassy, suspects posed on the internet as persons seeking friendship and love.
It said suspects specifically target individuals in Germany and other European countries, adding that after establishing trustful relationships on the internet, money is demanded for various reasons, to be sent to West Africa through the Western Union.
Typical reasons given for claims are medical emergencies, which are sometimes backed with fake certificates from local doctors and hospitals, it said.
The released recalled the agony of a victim in one of the fraudulent activities, which resulted in the abduction of a German woman lured into the country.
After the arrival of the woman in Ghana, she was abducted and her family in Germany was asked to pay a ransom but with the quick intervention of law enforcement authorities, the victim was located and freed leading to the arrest of the suspects.
It commended the law enforcement authorities of Ghana in fighting the rising number of cases, saying as result of the close relationship between authorities of the two countries several arrests were facilitated and suspects were assisting in investigations.
The release expressed the hope that the unfortunate number of such incidents would be successfully curbed through the continued cooperation with the Ghanaian authorities and awareness campaigns in both countries.
GNA