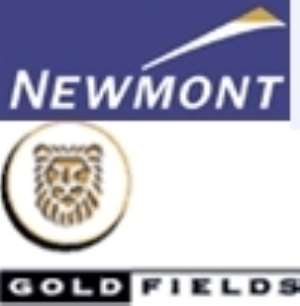 Management of Ahafo project of Newmont Ghana Gold Limited (NGGL), in collaboration with the Export Development and Investment Fund (EDIF), is to construct a GHC 160,000 crop processing and storage center in Asutifi District.
The center is to compliment the crop production interventions of the Ahafo Agribusiness Growth Initiative (AGGI) programme and add value to crops from the producer level.
AGGI is a community-based integrated agricultural development programme initiated by NGGL and facilitated by African Connection Limited, a non-governmental organization, to stimulate long-term economic growth and improving the livelihoods of farmers within the company's operation areas.
The first phase of the project will focus on the processing of chilli pepper into powder and shelling and storing of soya beans to meet required market standards and specifications.
Mr. Dan Michaelsen, General Manager, Environment and Social Responsibility of NGGL, said this at a sod cutting ceremony for the start of the project at Subriso, near Kenyasi Number One on Wednesday.
He said NGGL had demonstrated its commitment to partner with stakeholders including communities, ministries, departments and agencies of the government to affect the socio-economic development of communities within its catchments area since 2004.
Mr. Michaelsen said the establishment of the processing center was a critical complement to adding value to crop production and to enhance the living conditions of the beneficiaries.
He commended EDIF for the support and advised the beneficiary communities to take advantage of the facility and increase productivity.
Mr. Frank Obeng, Assistant Director of the EDIF, said from June 2002 to September 2008, GHC 84,132,191.20 has been approved under the fund's credit facility for 195 projects.
Under the export development and promotion facility, GHC 31,750,546.20 had been approved for the benefit of 313 public and private institutions and farmer-based associations.
The fund approved a facility of GHC 92,360 for the chilli pepper and GHC 77,000 for that of the soya bean projects.
Dr. Ayesha S. Hakeem, Managing Director of African Connections Ghana Limited, said agriculture remained the main driver of growth in Ghana and thus must play important role in achieving Ghana's middle income status.
She said the role of agriculture needed to be enhanced by supporting farmers with modern technology to be able to increase production and expressed regret that the capacity for farmers to produce more had been threatened by staggering levels of post harvest loss due to lack of processing and storage systems.