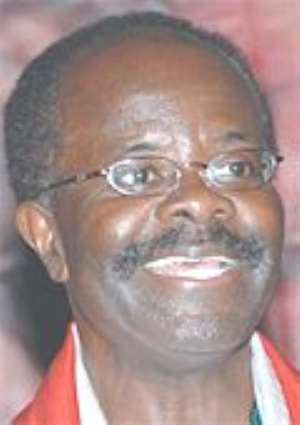 Convention People's Party (CPP)presidential hopeful, Dr Paa Kwesi Nduom, has proposed a retreat of flag bearers to engender interaction between them and the government on matters of policy, programmes and projects in order to gain information to facilitate a campaign of ideas.
In furtherance of this, he is requesting assistance from the government to provide facilitators for the retreat which, among other things, is also intended to promote goodwill among the flag bearers.
Speaking to the Daily Graphic in Accra, Dr Nduom said Ghana had since independence been known as a country with a difference in Africa and one that had become a leader in terms of governance.
This retreat, Dr Nduom who is also a Member of Parliament for Komenda-Edina-Eguafo-Abrem, pointed out, would serve to distinguish Ghanaians from other nationals and promote peace, stability and development.
He said the retreat would discuss issues on the economy, the state of government finances, the energy situation, including power and fuel, security and major policy initiatives to be introduced before the end of 2008.
The CPP presidential candidate also said the flag bearers could be accompanied by campaign officers or party officials while the government could provide senior officials to brief the flag bearers on selected national topics.
In furtherance of this, he suggested that each flag bearer could also nominate one person to serve as a member of a planning committee.
He said he had already informed the flag bearer of the New Patriotic Party (NPP), Nana Addo Dankwa Akufo-Addo; the National Democratic Congress (NDC) flag bearer, Prof. John Evans Atta Mills, and the People's National Convention (PNC) flag bearer, Dr Edward Mahama, and that he had received favourable responses.
He added that he was expecting to receive a favourable response to his request from the government as well.
Story by Kobby Asmah