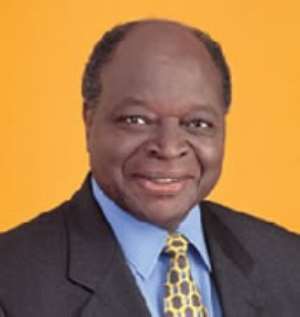 Kenya has sent protest notes to the United States and European Union following pressure for Kenya's electoral commissioner to resign.
The foreign minister said Samuel Kivuitu had been threatened with a travel ban, which was "shameless blackmail" and an insult to the public.
However, diplomatic sources say no such travel threat was made.
The electoral commission was heavily criticised over last year's polls, which led to deadly political violence.
Last month, a report said there was no evidence that the Electoral Commission of Kenya (ECK) was guilty of rigging the poll results in favour of President Mwai Kibaki or any other candidates.
But it did call for a radical overhaul of the electoral body.
'Outraged'
"I am not defending Kivuitu and his team, I am simply protecting our sovereignty," Kenya's Daily Nation newspaper quotes Foreign Minister Moses Wetangula as saying.
"I am outraged, as most Kenyans are, by the audacious and blatant breach of protocol by some ambassadors who reportedly visited the chairman of ECK and demanded his immediate resignation, short of which he would face travel ban to their respective countries."
In a statement, the US embassy in Kenya said it could not discuss visa applications, but said that in December last year the "lack of transparency and accountability in the election vote tallying process seriously compromised the credibility of the results".
"The commissioners have lost the confidence of the Kenyan people and must be held accountable," it said.
More than 1,500 people died in clashes following claims the poll was rigged, and the violence also displaced another 600,000 people.
After international mediation, President Kibaki and then opposition leader Raila Odinga signed a power-sharing deal in February, forming a coalition government in which Mr Odinga became prime minister.