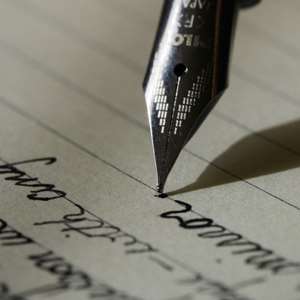 OTHER NON-GA boxers have included Billy Kwame, Joe Oke, Alhassan Braimah, Peter Essandor, the great Sule Shittu, Billy Churchill Brobbey, Kid Odumase, Tiger Musah and Billy Cobbinah, the last four based in Kumasi in the fifties and sixties.
Others are heavyweight Ekow Kranie, Armstrong Agbana and Teddy Meho. One of the opponents whom Roy Ankrah beat was Chocolate Kid. I am not sure whether or not he was a non-Ga. There was also one Richard Armah who was based in Britain. I am unable to tell whether he was Fanti or Ga. There is still Kofi Jantuah.
Boxing in the fifties and sixties was easily dominated by Gas. They included the famous trail-blazer, Roy Ankrah. Others were Attuguaye Clottey and London Kid (Vincent Okine), Jack Toller, Surpriser Sowah and Surpriser Botchway.
Also worth mentioning were Swordfish Ben Lokko, Al Allotey, a light-heavyweight. Check out the names of the following Gas who have also gone into the history books as boxers: Sugar Ray Acquaye, Adama Mensah, Bob Allotey, Amalai Armaquaye, Oblitey Commey who was the welterweight champion of Ghana for 12 years and his son Oblitei Commey.
Not to be forgotten, of course, are amateur welterweight Ike Quartey, Snr. who won silver at the Olympic Games and Prince Amartey, another Olympic boxing medalist.
One cannot leave out David "Poison" Kotey, more popularly known as D. K. Poison, one-time WBC World featherweight champion, another champion Floyd Klutei Robertson. What about Ike Quartey Jnr., former WBA welterweight champion?
Go on with Jomo Jackson, Kimpo Amarfio, Cassius Aryee, Alfred Kotey, one-time World boxing Organization (WBO) flyweight champion of the world.
The Clottey brothers, Joshua, Judas and Emmanuel, made the headlines a few years ago. However, it appears that only Joshua has come up to expectation with his recent achievement as the IBF welterweight champion.
As far as I can tell, the late Cassino Sawyer, another Ga, is the only boxer to have died of his injuries after a boxing match in Kumasi. He died at the Komfo Anokye Teaching Hospital.
I have brought up the name of Azuma "Zoom Zoom" Nelson last because he remains our greatest boxer of all time. But let us not forget Roy Ankrah, the one who blazed the trail.
Roy Ankrah was a veteran of World War II who had boxed while serving as a soldier in the British colonial army.
After demobilization, he was resting quietly in Accra when there was a chance meeting between him and a white ex –serviceman colleague. The result of that encounter was that Roy Ankrah went to Britain as a professional featherweight boxer.
It did not take too long for Roy Ankrah's boxing skills to be acknowledged. He was so fast with his fists and feet that the press dubbed him the "Black Flash." In 1951, Roy was matched with a white British boxer, Ronnie Clayton, from the then British Empire featherweight championship. Those were the days when championship bouts were meant to last fifteen rounds and not the present twelve rounds.
In twelve rounds of blistering, non-stop action, Roy overwhelmed his opponent. It is said that, when the fight ended with Clayton giving up, it seemed as if Ankrah was just about to begin the fight. He beat Clayton in the return fight. When he fought he had enthusiastic support from the Jews because he wore the Jewish Star of David on his trunks. It is difficult to tell whether he deliberately chose that star or whether it was a coincidence.
Roy Ankrah had an opportunity to fight for the world featherweight championship but he had to meet the Frenchman, Ray Famechon, in an elimination bout. Unfortunately, Roy lost.
When he lost to another boxer, Robert Cohen, it was thought that he had deliberately 'thrown' the fight. In fact, as he was to explain later, he had not been too well for the fight but had had to go through with it.
Roy Ankrah lost his British Empire featherweight title to an Irishman from Northern Ireland , Billy Spider Kelly Jnr. whose father was his manager.
The fight took place in Northern Ireland and Roy was badly robbed of victory. Indeed, the scene was getting ugly until Roy himself grabbed a microphone and joined the Irish fans in singing their favourite song, "When Irish Eyes are Smiling."
Roy Ankrah may not have been a world champion but he was a great boxer. He wrote his autobiography, a slim piece of work that had a section entitled, "How To Box".
He used pictures of himself to show, for example, the correct stance, how to deliver the straight left jab, the straight right, the hook, the cross, and the upper cut to the chin or solar plexus.
The section also taught such defences as blocking, ducking, parrying and swaying. It was no wonder that Roy Ankrah was made a national coach. May his soul rest in perfect peace.
Enter Azumah Nelson. The Zoom, Zoom, the "Terrible Terror", Barimah (the Conqueror or Hero), The Boxing Professor, the philanthropist, WBC Boxing Hall of Fame inductee.
To me, Roy Ankrah and Azumah Nelson will remain the greatest of Ghana 's boxers and two of the best in the world even if Roy never became a world champion.
I will always rate Azuma's fights with Vincente Saldivar, Wilfredo Gomez, Marcos Villasana, Mario Azabache" Martinez (return fight) and Jeff Fenech (second fight) as his best.
It is true that he lost to Saldivar but he had only two week's notice and Saldivar was the best champion of his weight. Villasana, Martinez and Fenech were real tough customers.
Azumah was not afraid of his opponents. He would confidently announce that even if the fight took place in his opponent's bed room with the opponent's wife and children as officials, he would win. Boxing is a tough, brutal sport and one needs that kind of confidence backed, of course, by experience, strength and great skill. What is there about Bukom that has made it the cradle of boxing and boxers in Ghana ? What is there about the Ga character that seems to make them apparently gravitate towards boxing? Perhaps it might be necessary for the Ghana Boxing Authority (GBA), or a boxing enthusiast, or a sociologist, or a social anthropologist to be resourced to carry out a study of the phenomenon.
Given the near non-existent boxing facilities, it is a miracle that so much has been achieved. I salute Ghanaian boxers in general. And I salute the Bukom spirit in particular.
PS: In the first installment published last week, I wrote that Eddy Blay was the first to win an Olympic boxing medal for Ghana. My attention has been drawn to the fact that the first was Ike Quartey Snr, who won a silver medal. The misstatement is deeply regretted.