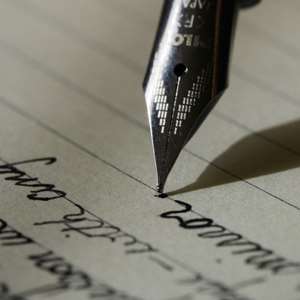 IT CERTAINLY feels good to know that, within one year, a year that has not even ended, Ghana can boast of two world champions in boxing in the persons of Joseph Agbeko and Joshua Clottey.
Joseph Agbeko is the International Boxing Federation (IBF) bantamweight champion while Joshua Clottey, recently crowned, is the IBF welterweight champion.
We may as well add the name of Isaac Nettey, who has also become the IBF International super-bantamweight champion. That achievement paves the way for Nettey to be ranked among the top ten vying for the real thing, the world championship. I watched the fight between Clottey and Zab Judah in the early morning of Sunday, August 3, 2008. I saw Clottey. His physique was like that of a body builder, he was rock-solid but moved easily, going forward all the time.
Judah is a southpaw while Clottey is a boxer with the 'orthodox' stance. It means that while Judah stands with his right foot forward, Clottey stands with his left foot forward.
While southpaws throw right jabs as a rule, 'orthodox' stance boxers normally lead with left jabs. It means that, if the orthodox boxer tries to hit with his left jab, it will meet the right jab of the southpaw.
Early in the fight, Clottey realized that he could use his right hand with greater effect than his left hand. Throughout the fight, Clottey's right hand shot out with the speed of a chameleon's tongue and crashed into the face of Judah with sledge-hammer effect. I was surprised to see that Judah had no answer at all to those devastating right jabs from Clottey. He looked liked a novice making his first appearance in a boxing ring against a seasoned fighter.
Judah tried to deceive the judges into thinking that he was winning. Getting to the end of a round, he would suddenly launch a series of combinations. Unfortunately for him, an overwhelming number of his blows landed on the gloves and arms of Clottey. A boxer does not score points by punching the gloves and the arms of his opponent.
The judges were not deceived so he was a fool to think that he won the fight and was, therefore, the people's champion. Maybe his father-trainer and his immediate hangers-on thought so.
Even if Judge Ford did not like him and, therefore, scored the fight a little higher than the other judges, the decision was unanimous. There was no Black judge and the ring doctor was white too.
The fact of the matter was that Clottey was in complete control. He kept moving forward like a tank. His right hand was the battering ram that drew blood from the nose and mouth of Judah while his left hooks and upper cuts, delivered at short range, completed the damage. All things remaining the same, Clottey would have knocked out Judah or stopped him or won cunningly on points by a wide margin.
There are a few times when I thought that Clottey could have knocked out Judah if he sustained the pressure on him. Sometimes, even after the fearsome right jab had landed, the sheer momentum of his delivery shot him unto the back of Judah who seemed to be trying to duck even after the blow had landed. He (Clottey) fully deserved his victory. Congratulations to him.
I believe that the best years of a boxer are between the ages of 22 and 29 when he is in his physical prime. At 30, Clottey does not have age on his side. He should continue to keep that hard, fighting machine of his that is, his body and have the necessary mental conditioning He should never allow that commendable confidence of his to stray into arrogance.
I remember reading in the DAILY GRAPHIC years ago that the late Attuquaye Clottey left behind three sons all of whom took to boxing like their father. They are Joshua, Judas and Emmanuel.
If Joshua Clottey is one of the sons, then his victory has symbolic significance beyond the adulation, fame and money that might come to him.
Attuquaye Clottey never won any international boxing title, say the British Empire (now Commonwealth) or world level. But he was one of our best boxers who fought in the fifties ad sixties.
Like his son Joshua, Attuquaye was well built, aggressive and a powerful puncher. When throwing a left jab, he could also leap at his opponent at he same time. He was a welterweight too.
He was such a ferocious and clever puncher that the DAILY GRAPHIC at the time dubbed him the "Asere Tornado" and the "Illusive ghost from the Accra Sparta Club".
His fans heralded him to the ring with this inspirational song: "Konua baee, Yiee (repeated once), Attuquaye Clottey o-o-o, Yiee, Clottey o-o-o-o, Yiee, Yiee." Then a small drum would be beaten rhythmically.
When Attuquaye went to Britain to pursue his career as a boxer, he soon attracted boxing enthusiasts. His first fight was what is known in boxing circles as" a catch weight contest". His opponent was lightweight boxer called Al Brown.
Attuquaye fought so well and displayed such fantastic footwork that the British press dubbed him "Honey". They found his first name "Attuquaye" such a mouthful that they shortened it to " Attu ". So he became known as "Attu Honey" Clottey.
Attuquaye Clottey was eventually given the opportunity to fight for the British Empire welterweight champion. His opponent, who was the champion, was George Barnes of Australia.
Beating an Australian boxer in his backyard was such a virtual impossibility that it was sarcastically observed that, in Australia, one had to knock out his opponent (in order to earn a draw).
When Attuquaye lost, the decision was greeted with such universal disapproval that a rematch was arranged. Unfortunately, that fight also took place in Australia. Attuquaye again lost.
About the time Attuquaye was fighting in Britain, another Gold Coast welterweight, Vincent Okine, was also based there. Before he left for Britain, Vincent Okine was known as London Kid.
Up to today I do not understand why Attuquaye Clottey and Vincent Okine were matched. But matched they were.
Vincent Okine was not as skilful as Attuquaye. In fact, one paper thought he was more a fighter than a boxer. It is said that, after their fight, Attuquaye fell ill for some time. There was a close up picture of the two boxers in action, with the caption, "Human beef plenty."
Attuquaye Clottey's son, Joshua (if he is his son), has achieved for his father what he could not achieve for himself. Wherever father Attuquaye Clottey would be he would be content and sleep easy. Even if Joshua is not the son of Attuquaye Clottey, it is still, "One Clottey go, one Clottey come." It is good.
Joshua Clottey's victory is one more instance of how boxing in Ghana has been dominated over the years by Gas. We have had non-Ga boxers, of course.
They included the following: Eddy Blay who was the first boxer and participant to win an Olympic boxing medal, a bronze; Nana Yaw Konadu who became World Boxing Council (WBC) and World Boxing Association (WBA) flyweight champion, Joseph Agbeko, the current IBF bantamweight champion, Billy Wells, a Nigerian middleweight.