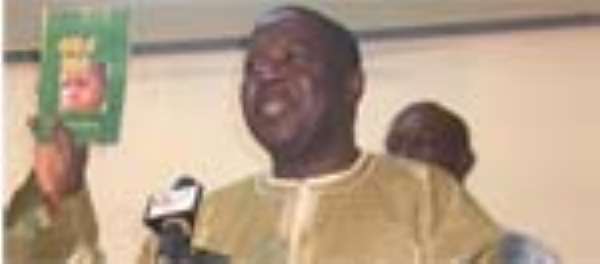 VICE PRESIDENT Aliu Mahama has challenged Ghanaians especially those of Northern descent to begin to document their experience to serve as an inspiration and guide for the future generation.
He said documenting one's experience and achievement would not only afford the younger generation the benefit of learning from the elderly, but also help them avoid past mistakes and pick up the basic principles of sacrifice and commitment to duty.
Vice President Mahama threw the challenge when he launched the book titled, "Child of Death" at the in-service training centre in Wa recently.
Authored by George Hikah Benson, Upper West Regional Minister, the 135-page book depicts the trauma and experience in life with reference to orphans.
The reference to orphans, the Vice President noted, was of special interest since they were often marginalized.
"The orphans deserve attention of society and it is the collective challenge for us to spare a moment to consider the plight of the deprived and marginalized. It is therefore satisfactory that the book is devoted to the orphans," he noted.
He lauded the Minister for devoting his time to come out with such a novel, saying "It is not easy for people in public life to have time to undertake such an exercise."
Mr. Benson dedicated the book to orphans and Mrs. Theresa Kufuor, the First Lady, for her outstanding support to children in Ghana through her NGO, Mother and Child Community Development Foundation.
From Sheilla Sackey, Wa