I saw MP bite journalist - Witness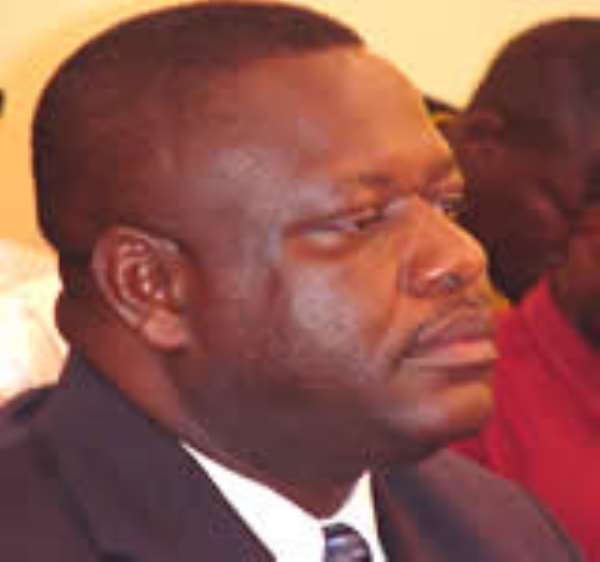 A witness to the battery of a journalist by the former Central Regional Minister and incumbent Member of Parliament (MP) for Ajumako, Mr. Isaac Eduasor Edumadze, has indicted the MP of biting his victim.
Mr Joe Okyere, the Graphic Regional Editor for the Central Region was allegedly battered by the ex-minister and his guards, stripping him naked in the process.
Mr. Philip Baidoo, the Ghana Broadcasting Corporation (GBC) regional correspondent, who saw the 'whole show' has revealed that the MP actually bit Okyere's shoulder in the scuffle that took place at the latter's residence at Ajumako.
Narrating the incident to executives of the Ghana Journalists Association (GJA), at the GBC Club House in Cape Coast on Thursday, Baidoo confirmed the incident, saying he actual1y saw Edumadze biting Okyere's shoulder, when he (Edumadze) confronted Okyere in his car at his residence that day.
Baidoo further revealed that he and Edumadze were discussing an allegation which was rumoured about during the primaries, that Edumadze shared mobile phones to polling station chairmen to influence them to vote for him.
He said it was at the time he cal1ed Okyere to come over to listen to what Edumadze had to say about that allegation, when Edumadze became furious.
According to Baidoo, immediately he mentioned Okyere, Edumadze asked him if it was the same Joe Okyere working with Daily Graphic, to which he replied affirmatively.
He added that Edumadze then got furious, began shouting, and ordered his bodyguards to deal with Okyere.
The General Secretary of the GJA, Mr. Bright Blewu, has said the association would take legal action against Edumadze, and consequently put up measures to address such attacks on journalists.
He advised journalists to be careful in the discharge of their duties, indicating that this year, being an election year, journalists would be the target of various attacks from politicians and other individuals.
"An attack on journalists is attack on democracy, and Ghanaians should not entertain that," Blewu said.
The Chief Executive Officer of KAB Consult, Mr. Kwesi Afriyie-Badu, implored journalists to alert the national executives, when such incidents happen, to enable them take the necessary measures, stressing that the GJA would take legal action against the MP.
Isaac Edumadze was alleged to have vented his anger on Mr. Joe Okyere by assaulting him at his residence last Sunday at Ajumako, shortly after losing the NPP primary to Mr. William Atta Baiden.