Spio-Garbrah spells out development agenda for Ghana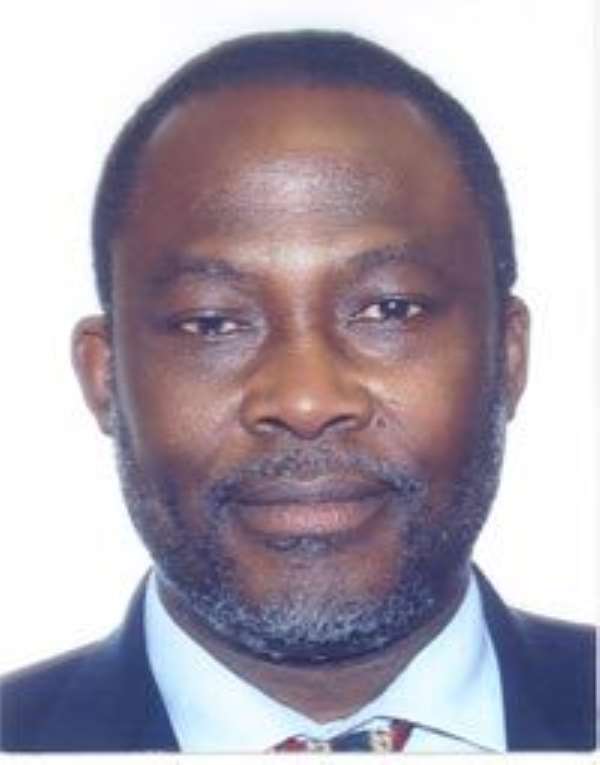 Dr. Ekwow Spio-Garbrah, Chief Executive Officer of the Commonwealth Telecommunication Organization (CTO), on Tuesday set out six thematic areas for acceleration of the development agenda of the nation in the 21st century.
These are: human resource development; natural resource development; Governance (Public Service, Human Rights, Judiciary, Defence and Law Enforcement Agencies); Economic, (finance, industrial institutions; Infrastructure development bodies;) and Foreign, Trade and International Affairs.
He also proposed a four-year priority framework for national development under the next government, "possibly under Professor John Evans Atta Mills' leadership" that should focus on agriculture and food production to make the people affordably well-fed for better health and educated; health; education, housing and transport and implications of social welfare.
Dr. Spio-Garbrah said it was important to keep the people healthy and safe; provide them with knowledge, information and skills for employment, especially science information, communication and technology, making it easy for workers to get to work and to live in comfortable surroundings.
He said there must be implications for social welfare, roles for private sector and industry, traditional authorities, civil society organisations and non-governmental organisations.
Dr. Spio-Garbrah outlined these national development agenda, which, he said, should form the basis for issues-based politicking during Election 2008, at a public lecture organised by the Ghana Renewal Institute (GRI) in collaboration with the Centre for e-Governance and the African Cancer Organisation in Accra.
He said the next government should set yearly targets for ministers of state, which should be made public so that the citizens can assess their performance within the timeframe.
Dr Spio-Garbrah said, based on these cogent targets, cabinet portfolios would undergo regular re-alignment for effective control and checks, adding that the indispensable function of Government and the Public Services in the form of legislation, the Judiciary, law enforcement, and foreign policy to foster international cooperation are keys to policy making and implementation, as are controlled by cabinet portfolios that undergo regular re-alignment and control checks.
He said the national development agenda for a country such as Ghana should dwell mainly on strengthening the national human capital base.
Dr Spio-Garbrah said many Ghanaians have an idea of the country's range of natural resources - gold, diamonds, manganese, bauxite, iron ore, cocoa, timber, now oil - and governments and international development partners readily provide figures on the country's gross national products (GNP) and per capita income (PCI).
However, few Ghanaian institutions have any real idea of the quantum of the nation's gross domestic knowledge (GDK) or gross national knowledge (GNK) or per capita knowledge (PCK) base.
Dr. Spio-Garbrah, a leading member of the main opposition National Democratic Congress (NDC), also debunked the speculation that he was appointed the CEO of the CTO through governmental influence.
He said: "The Constitution of the CTO forbids governmental intervention for the appointment of its officials. I competed for the post, which was advertised internationally. The selection was based on meritocracy and not by any officialdom lobbying."
The public lecture was attended by people from the academic front, leading politicians, Nana Konadu Agyeman Rawlings, wife of the former President, Professor Agyeman Badu Akosah, a leading member of the Convention People's Party (CPP) and leading members of the NDC, NPP and PNC and cross-section of the public.