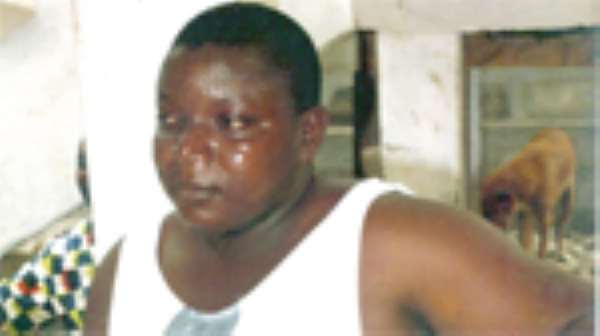 A GANG of three policemen and two civilians on May 10, this year broke into some houses in the Duta Electoral Area near Aflao and made away with thousands of Ghana Cedis and a Samsung mobile phone.
Though the Aflao Police arrested one of the suspects, he has since been granted bail pending further investigations while the three suspected police officers are to face interdiction.
The victims, Gregory Abotsi, a money changer who works at the Aflao boarder and the wife, Mikesome Gregory, recounted that around 11:30pm that day three police officers in uniform together with two civilian accomplices broke into their home with guns and ordered them to lie on the ground, which they did. They were then ordered to hand over all their money but they were reluctant.
The police however ransacked the room and made away with an estimated amount of GH¢2,500 and one million five hundred and fifty CFA Francs all belonging to the victims.
The victims complained to DAILY GUIDE that though a complaint had been lodged with the Aflao Police, the suspected officers, who were stationed at Aflao under the Task Force Unit of the Ghana Police Service, were still walking free men though they had admitted committing the said crime.
In a petition to the offices of the Minister for Interior; Bureau of National Investigations and the Inspector General of Police (IGP), the victims stated that the misconduct of the police coupled with harassment, intimidation and forcible entry into houses as well as robbing people of their money and property had created fear and panic among the people of Aflao and was consequently undermining the integrity of the Ghana Police Service and other security organizations in the country. The petition as well called on the IGP to help retrieve the money stolen by the police.
In an interview with DAILY GUIDE, the Aflao District Police Commander, Ahmed Isa, confirmed the report and added that investigations were ongoing to authenticate the allegations and also bring the culprits to book.
Mr Isa mentioned that the case has been forwarded to the office of the Volta Regional Police Commander, Bernard Dery for further action.
Latest reports reaching DAILY GUIDE indicate that the three police personnel have been sent to Ho and placed in police custody.
From Victor Nyakey, Ho