FREE CARE FOR PREGNANT MOTHERS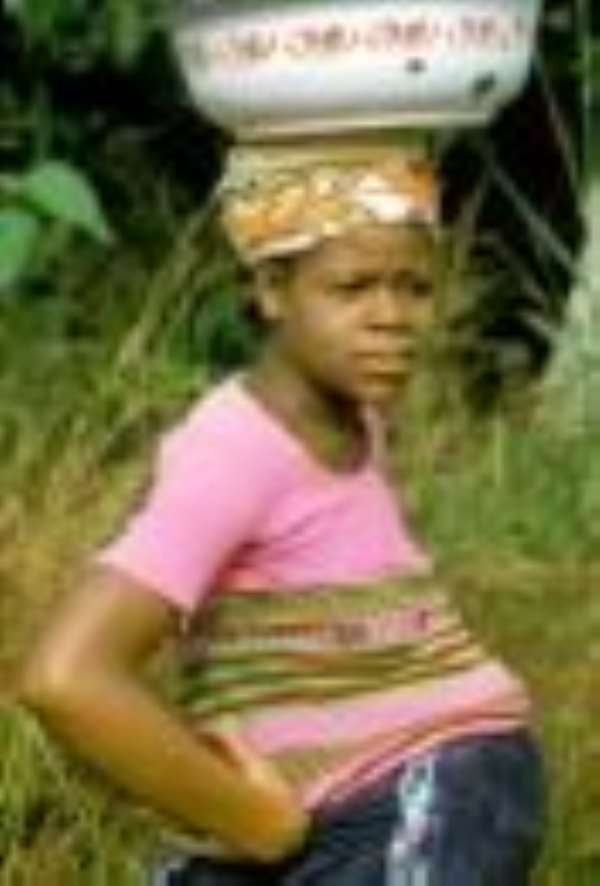 Pregnant women who attend public hospitals nationwide will receive free medical care, President J.A. Kufuor has announced.
He was speaking at the just-ended conference on Public-Private Sector Cooperation for the attainment of the Millennium Development Goals (MDGs) in London.
To boost the programme, the British government has given Ghana a grant of 42.5 million pounds.
Presidential Press Secretary, Andrew Awuni, who briefed journalists on the President's arrival in Accra from the conference on Thursday said the Ministry of Health and the Ghana Health Service, have accordingly been directed to institute measures to ensure smooth start of the programme as early as possible.
The programme is estimated to cost the government six million dollars annually.
Currently, pregnant women who are holders of the National Health Insurance Scheme (NHIS) identity cards receive free medical care because they have already paid for the required premium.
But the implementation of the new programme will enable every pregnant woman to receive free medical care irrespective of whether the person is an NHIS card holder or not.
Also in the Northern Region, women in labour receive free delivery services only from public hospitals but the current programme will cover free ante-natal, delivery and post-natal medical services.
Mr Awuni said the decision by government to embark on the programme is to reduce maternal mortality which is one of the MDGs to be achieved by 2015 by developing countries.
The conference which was chaired by the British Prime Minister, Gordon Brown, sought to elicit support from the private sector by governments to achieve the MDGs by the stipulated year of 2015.
So far, Ghana and Rwanda are the only countries which have performed well and shown significant progress towards the attainment of the goals.
Mr Awuni said it was on the basis of Ghana's performance that President Kufuour was invited to meet with world business leaders to discuss how they could assist governments to achieve the targets which include poverty reduction.
He said the meeting was a watershed one which brought about new approaches to global challenges.
Mr Awuni said president Kufuor called for increased participation in the operations of the various companies of members of the communities in which they operate as a way of empowering and helping them to reduce poverty.
Mr Awuni hoped that the programme would be sustained considering the country's steady economic growth and her bright future prospects.