Bawku: Curfew now 16 hours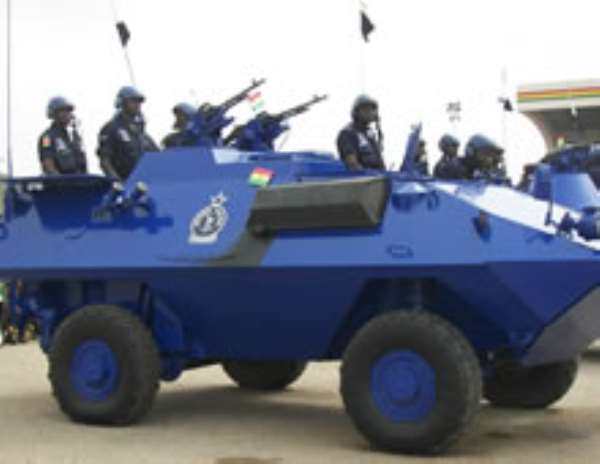 Listen to Interior Minister Kwamena Bartels and MP Mahama Ayariga speak to Kojo Oppong-Nkrumah
The Minister of the Interior, has per Executive Instrument, reduced the 22-hour curfew imposed on the Bawku municipality, which will now hold from 3pm to 7am.
Mr. Kwamena Bartels told Joy FM that the new development follows security intelligence and the advise of the Regional Security Council that the situation has relatively subsided, with the installation of beefed-up security.
The 22-hour curfew, from 9am to 7am was imposed on Monday after gun battles erupted between Kusasis and Mamprusis following the shooting to death of a Kusasi opinion leader on Sunday.
Five deaths were recorded in the ensuing exchanges while several houses and cars were burnt.
Seventy-two persons have also been arrested and are being screened for their roles in the disturbances.
Mr. Bartels explained that the two hours was quite short, and even though it was necessary at the time to enable the security personnel take control of the situation, it did not afford the people the time to attend market, attend to nature's call or do basic household chores.
According to the Interior Minister, reports he received pointed to a calm Bawku, except two houses that were burnt in the Binduri area on Tuesday.
Bartels called for an end to the hostilities so peace could prevail, saying that enough blood has been shed and believed colossal sums of money which could have been channelled into developing the area, was being spent on keeping the peace.
Shortly before he announced the curfew review, the Member of Parliament for Bawku Central, Mahama Ayariga, had appealed, also on Joy FM, for a review, saying the harsh curfew, even though justified on imposition, was exacting severely on the people.
He said those who suffered most were the ordinary people, women and children who were unable to even attend to nature's call because about 99 percent of the households lacked toilet facilities. They also obtained water from communal taps and boreholes and the curfew prevented them from accessing water.
Mahama Ayariga said residents were relocating out of the town as a result of the harshness of the curfew, which had created a panic situation. Again, because most houses were not walled, the people were forced to stay in their rooms instead of being on their compounds, while the prevailing 'very hot' weather made staying indoors an unbearable undertaking.
Author: Isaac Yeboah