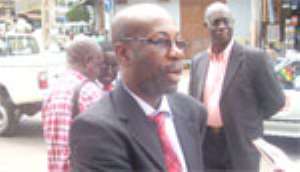 The National Petroleum Authority (NPA), regulator of the country's petroleum industry, has closed down 20 filling stations in the Central Region for failing to meet the minimum standards of performance prescribed for the operations of petroleum product retail outlets.
The fillings stations, the majority of them owned by Universal Oil, Allied Oil, Star Oil, Glory Oil, and some individuals, were shut down during a compliance monitoring exercise carried out by NPA.
The Authority, as part of its statutory function of enforcing the standards of performance for service providers engaged in the supply, marketing and sales of petroleum products, had undertook compliance monitoring exercise of all Grade C and D petroleum product retail outlets in the region.
The aim of the compliance monitoring exercise was to ascertain whether the Oil Marketing Companies (OMCs) sponsoring these outlets had taken steps to address and rectify the shortcomings during the main inspection exercise.
NPA said during its inspection, it had found out that the 20 filling stations, 13 of which were originally classified as Grade D and directed to decommission their outlets, were still in operations.
Additionally, the Authority noted that the remaining seven outlets originally classified as Grade C had not taken steps to rectify any of the shortcomings identified at their outlets.
"In view of the above, we have decided that these outlets be closed down by April 30, 2008," NPA said, asking sponsoring oil marketing companies as well as individuals operating these outlets to take steps to decommission them by the said date.
By Felix Dela Klutse