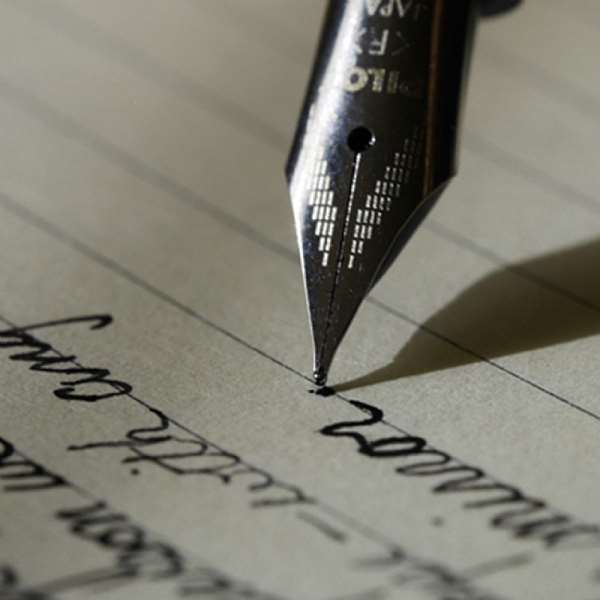 Professor Mills, recently on his campaign trail across the country, promised Ghanaians heaven if given the nod in Election 2008. He stated for example that he would build universities and rebuild ruined factories and industries.
These would appear to be fine promises if they were coming from a person who has kept faith with Ghanaians. Sadly in the case of Professor Mills and his former boss Rawlings and their party the NDC that is not the case. If Mills is promising to be-build factories what we need to find out in the first place is who built these factories and how did they come to be ruined?
Factory shut downs
Ironically this statement was made during his visit to the North where former President Rawlings, by the stroke of his pen, shut down the tomato factory at Pwalugu (1989) and the one further down at Wenchi, and also the Meat Processing Factory at Bolgatanga that same year.
In 2003 fourteen good years after the closure of the factory, the people from Arigu and Walewale emotionally appealed to the Kufuor Administration to re-activate the Pwalugu Tomato Factory to save tons of tomatoes that go rotten as a result of lack of storage facilities. The Arigu-Walewale Youth Association made the appeal in Accra stating that farmers found it difficult to cart tomatoes to Kumasi and Accra. (GNA Sept 8, 2003)
It took the re-building capacity of the NPP government to put back into operation the Pwalugu and Wenchi Tomato factories. Yet Atta-Mills on his campaign trail ignorantly stated that he would rebuild Pwalugu, a factory the NPP government had rebuilt, following its collapse under PNDC.
Sale of public assets
What happened in the North was not exclusive to the region. Rawlings and his government turned their attention to other state owned businesses and decided to give them away like Santa on a giving spree. For example Continental Hotel now Golden Tulip Hotel was sold to a partnership between the Libyans and Rawlings' cronies as the Ghana-Libyan Arab Holding Co Ltd. for $3,578,125. GHACEM was sold to SCANCEM of Norway for $3 million.
Atlantic Hotel in Takoradi, City Hotel in Kumasi, Ambassador Hotel, Accra and many more were systematically destroyed by (P)NDC, or sold to NDC operatives and it has taken the hard work of the present government to re-build some of them. What happened to GIHOC industries during the PNDC military era? After they used Amartei Kwei and the GIHOC WDC for their dirty acts, they destroyed it beyond recognition. GIHOC Abosso Glass Factory was sold to the Togolese Opposition Leader, Gilchrist Olympio, a known friend of Rawlings and a sympathizer of NDC. West African Mills and GIHOC Electronics were all sold off. Prestea and Tarkwa Goldfields were each sold for $3 million ("The Statesman" October 23, 2002) They sold GIHOC Nsawam Cannery up in circumstances which are now pending before the courts so "the tings my eyes de see my mouth no de fit talk".
Divestiture
The facts staring Mills in the face in case he is not aware are these: Between 1989 and 1992 nearly seventy of our factories and industries were put on the divestiture list and sold cheaply to (P)NDC operatives and their crony organisations. The PNDC set up the Divestiture Implementation Committee (DIC) under Emmanuel Agbodo to oversee this process. The law which gave legal backing to the DIC was not passed until January 5th, 1993. So in effect, between 1989 to the passage of PNDC Law 326, the actions of Agbodo's DIC flouted the laws of Ghana. What happened to Black Star Line and the 14 vessels it had when Rawlings took over power in Ghana has drawn a deafening silence from the NDC.
National assets like Peduase Lodge and Flagstaff House were built by Dr. Nkrumah, destroyed by Rawlings-Mills only to be rebuilt by Kufuor and in a typical act of unrelenting hubris the NDC are refusing to accept the justification for their restorations.
Destruction of local businesses
Most of these factories were built under Dr. Nkrumah's 1st Republic but many more private industries were built around the same time or under the 2nd Republic. Rawling's predatory instincts did not only destroy these state industries but went on air to appeal to our national consciousnesses at the time to destroy certain successful private enterprises.
Private industries like Siaw's Tata Brewery, Apenteng's Panbros Salt, Appiah Minka's Apino Soap Industries, Yaw Boakye's Boakye Mattress, Addison's West African Mills factory were all systematically destroyed by Rawlings and his cohorts and its vision holders emotionally broken. These were destroyed under the NDC administration where the likes of Professor Mills could have intervened but did absolutely nothing about.
To quote from an article on Ghanaweb in 2006, 'But indeed, the evidence that chairman Rawlings' true legacy lies in his acts of destruction is abundant and overwhelming to the honest and truthful. He was born to destroy. He destroyed Ghanaian Industries; destroyed our Transportation system, including the OSA, Ghana Railways, and Ghana Airways; he destroyed our academic institutions and turned them into institutions that churn out more dog-chain sellers than intellectuals; he destroyed the Ghanaian entrepreneurial spirit by actively working to collapse Ghanaian-owned businesses in their own land of birth; and finally he actively worked to literally destroy human lives by subjecting noble citizens to torture, murder, and gross human rights abuses'.
Universities
The above quote sums it all up especially the intention of Professor Mills when he said if he won power in the 2008 elections his government would establish another university in Sunyani. Well, another university will be good but what did he do for the existing universities when he was in power? In 1999, when Atta-Mills was the Vice-President, as still the so called "academic mogul", the Committee of Vice-Chancellors and Principals (CVCP) stated that "the only way to save the country's universities from total collapse is to make parents contribute a little more to the purchase of goods and services that go into direct teaching and learning. According to the committee, this has become imperative because government subvention to the universities over the years has been totally inadequate". A position paper of the CVCP on funding tertiary education, dated September 30, 1999 said in most cases, "only about 20 per cent of budgetary provisions for the universities are released each year".
Record
Such is the record of the man who destroyed our house of industries and academia. And here is the voice of the wolf dressed in sheep skin going up and down the country saying 'I care for you'. Well some of us feel a sense of foreboding, of anxiety and of panic when we hear this cheap propaganda. The (P)NDC came to kill, steal and destroy our industries and therefore Ghanaians have to clearly choose a better alternative to restore and rebuild.
Nana Akufo-Addo hit the nail right on the head recently in London when he said 'The issues before Ghanaians in December are whether the quality of good governance is what we are going to continue, the management of the economy that we have seen under the Kufour era have their support, whether the steps that have been taken to bring social justice in our country is what they need and then we are going to ask ourselves about the future of our country, who best can mange the emerging Ghana. These are the questions. The answers will determine the results in December. Our democracy has grown for strength to strength. Never in our lives as Ghanaians has there been so much freedom in our country as has been under president Kufuor'.
Public interest
Finally, I venture to think that the public interest may be measured by the degree of public concern and public benefit. I believe that we the public of Ghana are legitimately to be concerned about the extent to which fundamental human rights and freedoms were abused by former President Rawlings and his cohorts, including the wanton abuse and destruction of state industrial resources.
The manner in which the Divestiture Implementation Committee went on about its actions was a gross attack on the freedom of the law. It was an act so reprehensible that the public of the Ghana have to have a concern to know about it and if Professor Mills comes back on his campaign trail to say he will build factories, he has to start from a point of saying sorry to all of us first. He assisted Rawlings to chip away our national enterprise skills and made us lose a self belief in our selves in our industrialization process.
Nana Akufo-Addo recently in London said to the NPP faithful 'The President in his valedictory address to the Parliament, two or three weeks ago said the next phase of the development of our country was its industrialisation and we in the NPP are going to be responsible for the genuine industrial development of Ghana'. This is the sound of a builder and not that of born destroyers like Mills and his lord Rawlings.
God bless our homeland Ghana