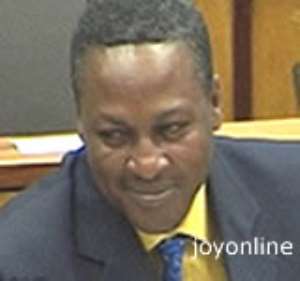 The Coalition of Human Rights Organizations says it will sue the government of Ghana if it fails to resort to the courts in dealing with the arrested Liberian Refugees.
The coalition slammed the government of Ghana for what it calls an "over reaction" to the protests of the refugees.
The coalition has formed an investigative team to look into the stand off between the refugees and the government.
The team comprises of people from the Legal Resources Centre and the Commonwealth Human Rights Initiative.
A fact finding team was dispatched to both the Buduburam camp and holding area for the over 600 arrested refugees in Kordeabe in the Eastern Region.
The team claimed its initial findings revealled that the rights of the refugees had been grossly violated by the Ghanaian government.
The Head of the Legal Resources Centre, Mr. Edward Amuzu who was part of the team told Joy News that the public was generally misinformed on the crisis.
He said the women had not striped themselves naked as had been reported in the media and that there were no road-blocks at the Buduburam camp.
Mr. Amuzu said the government's handling of the crisis was embarrassing to the country.
According to him only a court of competent jurisdiction could determine whether the refugees should be repatriated.
The Country Representative of the United Nations High Commission for Refugees, Ms Hida Harley Mariam told the BBC that the UNHCR was concerned about the manner in which the crisis was being handled.
She said the Commission supported the government's decision to ensure that the refugees respected the country's laws.
It was however worried about any disproportionate action by the government.
The Minority spokesperson on Foreign Affairs, Mr. John Mahama said although the demands by the refugees could be unreasonable, it was important to protect their human rights.
He said the anger of the Interior Minster should not be allowed to damage the reputation of the country.
A Minister of State at the Interior Ministry, Nana Obiri Boahen denied any violation of the rights of the refugees.
He told Joy News that he had just returned from Kordeabe where the refugees are being held and that they were well catered for.
Meanwhile the Liberian government is said to be sending a delegation led by the Liberian Foreign Minister to Ghana to plead with the government to rescind its decision to repatriate the protesting refugees.