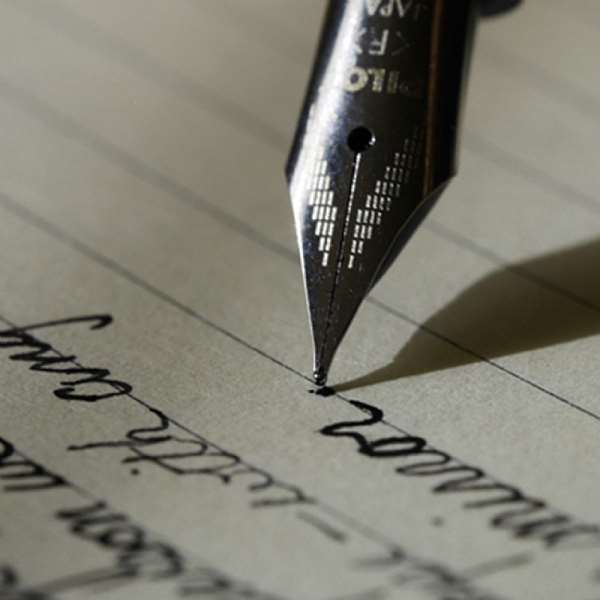 The chieftaincy institution has been receiving a lot of flak in recent times due especially to the several chieftaincy disputes in the country.
Some of these disputes are the Yendi Abudu-Andani crisis, the Ga Mantse succession, the Anlo dispute in which some people including a policeman lost their lives, the Adoagyiri crisis and Princess-Aketekyi troubles. The latest is the Bawku incident, between Mamprusis and Kusasis occurring on a very "holy" hour – the first day of the year 2008.
One other activity that has stigmatized the institution is multiple land sales by some chiefs.
No wonder, that some concerned citizens have made very stinging comments about the institution. One Nii Lantey Bannerman said "Let me say that, most Ghanaians, whether they are for or against chieftaincy, are fed up with the gaffes and attendant mayhem that chieftaincy continues to foist on good people.
Most Ghanaians would rather mind their business instead of being saddled with what some privileged and snotty royals care to do or say. This is why we must bring peace and modernity to the countryside by dealing with chieftaincy firmly and in a progressive way. And if this means phasing it out or keeping it for its comic or tourist value, that is fine by me."
Mr. Bannerman makes several unpalatable comments about chieftaincy. Hear him again: "Our lives will certainly go on without chieftaincy just as one's health will take an upward swing once a tumor is removed."
He explains his stance with what he says are "a few contemporary and empirical examples."
The people of Anlo have been without an Awomefia for 10 years. In the course of these 10 years, they've gone about their businesses and have not lost any aspect of their culture. When Prempeh I was shipped off to the Seychelles, the people of Asanteman survived with their cultures intact and this is perhaps one of the best experiments to prove that life will go on without chieftaincy.
The Ga people had the dead body of their chief in the morgue for a few years and life went on in Ga land. All the harvest came in on time, festivals were celebrated and no one died because there was no chief in charge.
The only problem Ga folks have to deal with lately is the threatening installation of two chiefs for the same stool. Some say these are three chiefs on the throne at the moment but I am yet to catch up with that bit of bad news: At the time of going to press, we still don't know who the real chief is.
Palpably, the evidence suggests that chieftaincy brings hardship and headaches than benefits. Our people will not cease to exist without chieftaincy.
Nii Lantey Ohunka Bannerman's concerns, some of which have been quoted in this article portray how some Ghanaians are fed up with chieftaincy.
Naturally, such people have good arguments against the institution because of problems it is creating for the country – the several disputes, nearly 400 dotted throughout Ghana. Sadly, some of the disputes have taken innocent lives.
As a chieftaincy practitioner myself, I am deeply concerned about these disgraceful activities connected to the institution and most chiefs, I believe, are also concerned.
In spite of all these problems, however, I disagree with those like Nii Bannerman who think that because of the several disputes emanating from chieftaincy, the institution has no relevance to modern Ghana, and that we should do away with it.
In 1949, the Sir Henley Coussey Committee which fashioned a constitution for the Gold Coast on the threshold of independence laid it down that "the culture of the Gold Coast was so rooted in chieftaincy that it would be disastrous if it was not found a place in the governance of the emergent nation" – Chieftaincy in Ghana, Culture, Governance and Development edited by Irene Odotei and Albert K. Awedoba, page 29.
It is for this reason of deep cultural roots that chieftaincy has survived till today. The Nkrumah government tried its best to kill chieftaincy – "it minimized the political and judicial roles of traditional rulers, broke their financial backbone and made them passive appendages of the central government," according to Irene Odotei and Awedoba. Yet Nkrumah's government rather died, but chieftaincy still remains.
It is instructive that all our post independence constitutions, 1969, 1979 and 1992 have supported the maintenance of the chieftaincy institution.
Certainly, the learned and experienced ladies and gentlemen who worked on these constitutions had good reasons to leave the institution intact.
The point being made is that much as we are worried about the several chieftaincy disputes in the country, there are good reasons to support the institution in the national interest so those who think because of its problems, chieftaincy should be abolished have got it wrong. Yes, we share in their concerns but the realities on the ground support maintenance of the institution and helping to rid it of the negatives for national development.
Majority of Ghanaians live in the rural areas where chiefs and their assistants administer peace and development. Ghana has about 43,000 communities of which only about 12,000 have the presence of central government agencies – the district assembly offices, police, etc. The remaining 30,000 communities are under the direct control of chiefs.
According to Nukunya (1992), "43.8 per cent of the population is urbanized, the remaining 56.2 per cent which is predominantly traditional, still looks upon their chiefs as performing important ritual functions by ensuring that the people's relationship with the ancestral forces promotes peace, prosperity and progress.
Further, contemporary governments rely on chiefs as important links between them and the people in the rural areas and have utilized the offices of the chiefs to explain important policies to the people -" Chieftaincy in Ghana, Culture, Governance and Development, page 179.
Mr Alan Kyerematen, a former presidential aspirant of the NPP was quoted by the a newspaper as saying about chiefs: "They are closer to the people and attune to their needs, hurts, feelings and aspirations more than our DCEs and MCEs or MPs and politicians.
As traditional leaders, too, they are in my view more accessible to our people in times of need and trouble than our appointees and political figures; and that provides compelling grounds for all of us to reorient our development paradigms at the level of communities with our revered chiefs at the centre.
When there is trouble on the ground, it is they who the people run to first to seek temporary ways of managing that problem, before the politician intervenes after some paperwork delays."
The relevance of chieftaincy in the country's developmental efforts cannot be underestimated. However, the institution must rid itself of stigmatization to enable it contribute effectively to Ghana's onward march to progress.
Some suggestions for image enhancement of the chieftaincy institution are as follows:
- The National House of Chiefs must direct all Regional House of Chiefs to meet regularly. The Regional House of Chiefs must also ensure that all traditional houses within their jurisdictions organize regular meetings. The National House of Chiefs must sanction appropriate fines on Regional Houses which fail to abide by its directives, and Regional Houses must also sanction traditional councils which ignore its directives on meetings.
These directives on regular meetings are necessary because some traditional councils rarely meet except when there are funerals for chiefs. With regular meetings, some chieftaincy disputes could be nipped in the bud before they erupt, and more human and material resources will be channeled into developing our various communities.
- Each traditional council must form a pro-active crisis committee to help resolve possible chieftaincy disputes. This committee should move into areas where there are signs of possible crisis. Regional Houses could also have similar committees to proactively help the traditional councils resolve crisis before they create serious problems.
- The oft-repeated calls for documentation of succession lines must be given a more serious consideration to frustrate the activities of "chieftaincy contractors" and usurpers of traditional power.
The National House of Chiefs should take a very serious view of the documentation of succession lines, and mandate all regional Houses to submit the required information within specified deadlines.
- Chiefs involved in fraudulent land transactions must be prosecuted in the law courts by people who have been defrauded.
Chieftaincy is an important institution which cannot be ignored in the country's development efforts. However, practitioners of chieftaincy ourselves through the various houses of chiefs must gear up efforts to reduce chieftaincy disputes to the barest minimum.
Nana Kojo Amuakwa (aka Nana Duncan) Agona Duakwahene and Krontihene of Nyakrom is the PR Manager of Ghana Commercial Bank Limited,