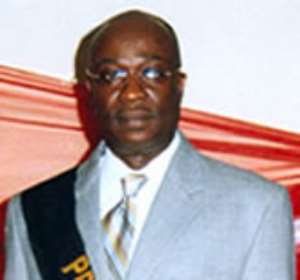 The Association of Ghana Industries (AGI) says it will play a meaningful role in the general election to ensure that electioneering activities do not crowd out issues affecting industry.
The President of the association, Mr Tony Oteng-Gyasi said the association would invite all presidential aspirants to tell industry of their plans and how they intended to achieve them.
"This year, we shall do politics on the basis of issues, and the economy trade, and industrial issues should be major components," he said in an interview.
He said pertinent and probing questions should be asked about how the politicians intended to solve specific trade and industrial challenges, adding that they should not be allowed to make unattainable political statements.
"In the course of the year, we will call on all the flag bearers to meet with the AGI and other releated boeis to discuss their programmes for trade and industry," Mr Oteng-Gyasi said.
Politics in the country has moved several leaps and bounds from mere propaganda oratory, pettiness and trading of insults to issue-based debates and open discussions.
This year, the manufactures' mouthpiece, the AGI, will contribute to deepening the democratic and politic process by engineering a realistic issue-centred political campaign.