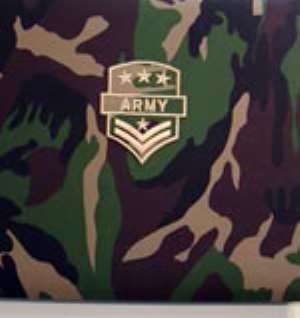 A Kumasi circuit court has remanded two unemployed and a welder into prison custody for impersonation and allegedly possessing military accoutrement illegally.

Kofi Amoateng Mensah, 22, Bright Asare, 21, both unemployed and Bernard Kusi, 23, a welder pleaded not guilty to the charges and would reappear before the court on November 13, this year to answer the charges.

Police Chief Inspector Francis Kwame Kusi, prosecuting, told the court presided over by Mr Richard Mac Kogyapwah that, On October 27 this year, a Warrant Officer of the 4th Brigade of Infantry (4BN) in Kumasi, Mr Ali Ibrahim spotted the three in military uniforms at the airport roundabout in Kumasi.

He said when the WO approached and asked them to identify themselves, they told him they were men from the 4BN and were at the place to buy some bags of cement.

Chief Inspector Kusi said WO Ibrahim advised them to be disciplined in their rounds and left, but to his surprise, he met them again after a few hours, this time at a funeral at Abira, near Antoah and confronted them.

The Prosecutor said the WO became suspicious, so he asked them to join him in his vehicle to the barracks.

He said two of them obliged while the other followed on his motorbike.

He said when they got near the airport roundabout, the two suspecting that the WO was taking them to the Asawase police station, jumped from the vehicle and attempted to run away while the one on the motorbike also sped off.

However, they were pursued and arrested by onlookers and the police while the one on motorbike managed to escape but was arrested the following day.

In their caution statement, Mensah and Asare mentioned Kusi as their source of the military outfit.

The prosecutor said Kusi admitted supplying the uniforms and explained that he got them from his military friends he worked with as a welder.