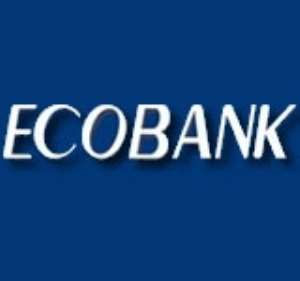 The group chief executive officer of Ecobank Transitional Incorporated, Mr. Arnold Ekpe, has described Ecobank's recognition as African Bank of the Year by the Banker Awards as a true testimony to the bank's strides to privet the banning need of the majority of the African people, no matter where they might be.
Mr. Arnol Ekpe, who made the remark after receiving the award on behalf of the bank at the Banker Awards night in Washington DC, in the US said, "It is a great night for African banking as it is just the beginning of a great leap forward for the continent's financial sector."
He maintained that Ecobank deserved the award being Africa's first truly multinational bank with subsidiaries in 20 countries, and a technological base that could be descried as one of the most advanced in the emerging markets.
According to him, the excitement that mounted prior to the announcement of the winner of one of the most coveted awards – the Bank of the Year, follows from the quality of the nominations which are quite exceptional.
He praised the distinguished panel of judges who selected winners from 11 categories, which included the Best Bank of the Year, won by Ecobank.
Also speaking, Afif Ben Yedder, publisher of African Banker said that the Ecobank's award as the African Bank of the year came as a result of a special recognition for its outstanding achievement in several countries of the continent where it has subsidiaries.
ECOBANK is a full-service bank which provides commercial, investment, multinationals, companies, individuals, Small and Medium Size Enterprises (SMEs) and micro-businesses in Africa.