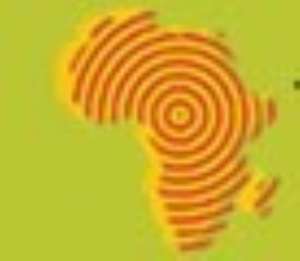 The South African radio station, 702 Talk Radio, has won Station of the Year in the first ever BBC Africa Radio Awards, hosted by the BBC's popular presenter Komla Dumor.
Ghana's Citi FM and Joy FM, Kenya's Capital FM and KBC, South Africa's Radio 786 and Uganda's Radio Pacis were also winners in a night of star-studded celebration which included live performances from Nigerian rapper 2Face Idibia, South African vocalist Thandiswa Mazwai and Kenyan newcomer Valerie Kimani.
The Awards were held at the Safari Park Hotel in Nairobi in Kenya tonight, Saturday 26 May, and highlights can be seen and heard across Africa via the BBC's radio programmes in English and Swahili, the international news and information channel BBC World and the music channel MTV base (Africa). The winners are:
Radio Station of the Year
702 Talk Radio - South Africa
New Radio Station of the Year
Radio Pacis - Uganda
News Journalist of the Year
Esther Mbondo, KBC, Kenya
Sports Journalist of the Year
James Wokabi, Capital FM, Kenya
Local On-Air Campaign of the Year
Matilda Asante, Joy FM, Ghana
Interactive/Talk Show of the Year
The Citi Breakfast Show hosted by Bernard Avle, Citi FM, Ghana

Young Broadcaster of the Year
Qaanitaah Dramat, Radio 786, South Africa
The BBC launched its Africa-wide search for the very best radio talent in autumn 2006. It wanted to recognise and celebrate the exceptional broadcasting talents of those working in continent's vibrant radio scene.
Jerry Timmins, Head of the BBC World Service Africa and Middle East Region, explained: "In recent years there has been a big increase in the number of radio stations serving African listeners. Many of them speak powerfully to audiences and are making really inspiring programmes.
"We want to celebrate this exciting development and support ambition for even greater work. We also wanted to use our unique position as a global broadcaster to share this positive African story with millions of listeners and viewers around the world."
The renowned show producer, Namibian-born Jan Malan, staged the event for the BBC which will also feature design from the African duo, Sun Goddess. He said: "I grew up listening to the BBC as a boy so I am honoured to be involved in this inspirational awards show. Promoting African talent is my biggest passion - anything that brings African dreams and skills to an international stage."
Young Ghanaian designer, Jery (Jerimiah) Obuobi, created the winners' trophies. He captured the essence of listening to radio in Africa with a design which features the continent and its people. "I had a very strong brief for this. I had to reflect the vibrancy of broadcasting in Africa. It's been a challenge but it's thrilling to see the trophies in the hands of people who deserve them – the people who bring radio alive."
Expert judges from throughout Africa listened to hundreds of hours of radio to finalise the prize winners and reward excellence – including representatives of the audience who won their coveted places on the judging panels through a competition.
Vera Kwakofi, Africa Radio Awards Project Manager, gave up her usual job as one of the BBC's most popular presenters to manage the competition: "As someone who started out in the pioneering days of independent broadcasting in Ghana in the mid 1990s, I know just how important the flourishing radio scene is right across Africa.
"I decided to park my presenting career for a few months and concentrate on celebrating the skills of my colleagues. The decision has been vindicated. I have been delighted by the wide range of entries and the excellent skills demonstrated. All the finalists were of a very high standard, and some tough choices had to be made to select the overall winners."
The judges considered seven categories of broadcasting talent and expertise, from newcomers, sports reporting and news journalism to local on-air campaigns and interactive programming. Their comments included:
Radio Station of the Year: 702 Talk Radio - South Africa
A confident and professional station which uses its immense resources to change people's lives through broadcasting and community activities. Especially impressed with the range of on-air initiatives including hosting a live debate with political parties before elections, hosting and organising the press conference to quiz Vice President Jacob Zuma the day after his acquittal on rape charges, hosting a celebrity party for the Oscar-winning film, "Totsi", and unveiling the FIFA World Cup at a special ceremony.
New Radio Station of the Year: Radio Pacis - Uganda
A fine example of what a community radio station based outside the capital can do. Based in Arua in Uganda's West Nile district, it may have a small staff and modest resources but it still addresses challenging local issues including providing advice on medical and health problems and debating matters of local interest alongside local and national news. It has some problems with sound quality but the judges are convinced Pacis contributes significantly to knowledge and development in the area.
News Journalist of the Year: Esther Mbondo, KBC, Kenya
Campaigning journalism at its best. She exposed the scandal of children abandoned at Nairobi's Kenyatta Hospital by parents who cannot afford to pay for their care. Esther followed the case of a little girl brought in after an accident at school. She is there weeks before her mother is finally tracked down to a Nairobi slum, and mother and child are re-united.
Sports Journalist of the Year: James Wokabi, Capital FM, Kenya
Singled out for his versatility and knowledge, James reports, presents and produces on a wide range of sports, from boxing and football to track and athletics. The judges were especially impressed with a "riveting" discussion between marathon running legends Haile Gebreselassie from Ethiopia and Paul Tergat from Kenya. Also a well-crafted radio feature on Tegla Leroupe's efforts to promote peace in West Pokot through sport.
Local On-Air Campaign of the Year: Matilda Asante, Joy FM, Ghana
The judges recognised the sensitive way Matilda covered the shocking story of an eight-year-old girl who was raped by an elderly relative. It was so brutal the girl was severely injured and needed extensive surgery. The story brought the plight of child rape to the nation's attention and resulted in criminal charges in this specific case. It also raised US $10,000 towards the cost of the child's treatment and demonstrated Joy FM as a campaigning and socially responsible station.
Interactive/Talk Show of the Year: The Citi Breakfast Show hosted by Bernard Avle, Citi FM, Ghana
This show successfully mixes studio guests, outside broadcasts, phone-ins and text messages to ensure it's tapping into the stories the local community want to hear. Bernard Avle has a questioning, outgoing personality which gets to the heart of issues in a fun and informative way. He often takes his listeners' complaints direct to those responsible, and nothing is taboo with everything, from free condoms and sexual harassment to Kwame Nkrumah's legacy, coming under scrutiny.
Young Broadcaster of the Year: Qaanitaah Dramat, Radio 786, South Africa
The judges describe her as an extremely lively broadcaster who is clearly ambitious to succeed, but Qaanitaah's entry demonstrated her skills in letting the story speak for itself. She spoke in depth to a reformed criminal who confesses his past exploits to her and talks movingly about his childhood, his time in prison and the impact of his crimes on the people around him.
The judges were as follows:

East Africa – chair: Tido Mhando, Managing Director Tanzanian Broadcasting Services; Yvonne Adhiambo Owuor, writer, conservationist and cultural worker from Kenya; Ugandan-born BBC World Service presenter, Alex Jakana, and Kenyan listener judge Sarah Simons who is a Programme Manager with Geographic Information Systems and is studying for a PhD at the Kenya Institute for Study in Criminal Justice.
South Africa – chair: Ferial Haffajee, Editor of South Africa's Mail & Guardian newspaper; Zambian-born Maureen Nkandu-Mundea, who presents flagship BBC World Service programme Focus on Africa, and listener judge Zandile Tshabalala, a teacher and bank worker from Swaziland.
West Africa – chair: Professor Dora Akunyili, Director General of National Agency for Food and Drug Administration and Control of Nigeria; BBC World Service Senior Producer and Presenter for African News and Current Affairs, Bola Mosuro, and listener judge Selase Kwawu who is a student studying Computer Science and Chemistry at the University of Ghana.
Final judging – The distinguished journalist and broadcaster Robin White joined by the three regional chairs: Professor Dora Akunyili, Ferial Haffajee and Tido Mhando.
BBC radio coverage of the Awards has included live coverage on the BBC Swahili and BBC English language services, and highlights from the awards will be broadcast on a wide range of programmes including African Perspective, Africa Have Your Say, Focus on Africa, Weekend Network Africa and World Have Your Say.
Forthcoming radio and TV coverage of the BBC Africa Radio Awards include:

Sunday 27 May
BBC World Service radio: Weekend Network Africa: 04.00 GMT & 06.00 GMT
Listen again to Joseph Warungu's live broadcast from the Awards.

Saturday 2 June, Sunday 3 June & Monday 4 June
BBC World TV: 05.30 and 20.30 GMT (Sat) 11.30 GMT (Sun) 01.30 GMT (Mon)
The BBC's 24-hour international news and information television channel will carry highlights of the Awards gala.

Saturday 2 June - Saturday 9 June
MTV base (Africa): Digital Channel: 17.30 GMT - DStv Channel 88
The pan-African music channel will carry a week of highlights of the Awards gala, starting 2 June, which includes interviews with winners and performing artistes, sourced by MTV. A half-hour programme will be broadcast on 9 June.
There is also full coverage of the Awards on the BBC's website bbcworldservice.com/africaradioawards.