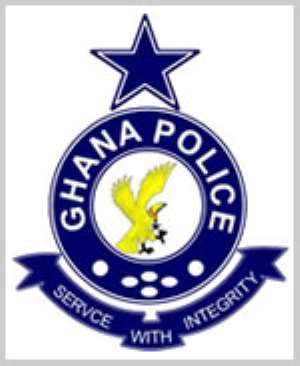 The Inspector General of Police, Patrick Kwarteng Acheampong has warned that the Police Administration will deal with any policeman whose acts or omission will tarnish the image of the service.
He said this at the induction of police officer cadets to the Officers Mess at the Police College in Accra on Sunday, May 6, 2007.
Addressing more than 100 police officer cadets, the IGP told them that anyone who dealt in drugs should desist from the practice because time would catch up with him.
He said his administration would expose all unscrupulous police officers and those found culpable would be put before the law courts.
Mr Acheampong urged them to pool their energies in the fight against drug trafficking and put an end to the use of the country as transit points.
He also tasked the Police Operational Department and the Operational Unit of the Criminal Investigations Department of the Ghana Police Service to exchange ideas and information in order to have a common front in dealing with the drug menace and other criminal activities.
The IGP advised the officers to co-operate with Narcotics Control Board and other security agencies in the fight against the drug trade.
"It will be very good for you as officers to have unblemished careers rather than resorting to amassing wealth," he said.
Mr Acheampong also advised the policemen to desist from involving themselves in the gold racketeering business and make sure that the criminals in that business were brought to book.
He said the police would also collaborate with other police institutions in the West African sub region to fight the drug menace and also assist the INTERPOL in finding global solutions to the trade in drugs.
He commended the Brong Ahafo Police Command for clamping down on those who cultivated Indian hemp in the Wenchi area.
The IGP asked the police to break the back of drug barons and indicated that "by so doing, you will make the service more credible in the eyes of the public.