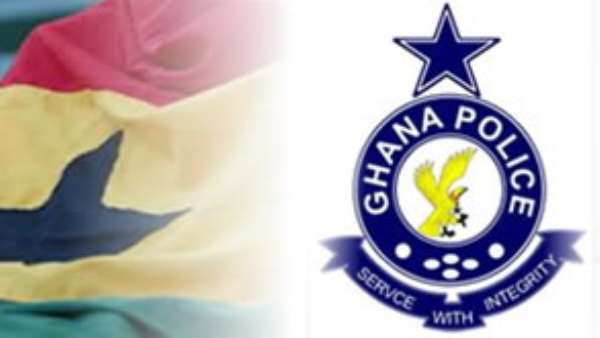 THE Ghana Police Service has presented a cheque for ¢200 million to the Cardiothoracic Centre of the Korle-Bu Teaching Hospital.
Out of the amount, ¢90 million was realized through personal contributions of ¢5,000 by every police personnel while the rest was drawn from the Police Welfare Fund.
The Inspector General of Police, Patrick Acheampong who presented the cheque on behalf of the Police Administration, promised that the amount would be increased in subsequent years, saying, "It will not be a nine-days' wonder."
He noted that his travels abroad has revealed to him that the cardiothoracic centre had gained international recognition overseas and that there was the need for Ghanaians to begin to appreciate the immense contribution of the centre and give it the fullest support for it to function better.
Mr. Acheampong stated that if the populace gave the centre the needed push, it would go a long way to save many lives that might otherwise be lost because of the inability of most patients to pay the 50 percent of the total cost of treatment.
The IGP said the gesture formed part of the social responsibility of the police service towards supporting health delivery in the country.
Professor Kwabena Frimpong Boateng, the Chief Executive Officer of Korle Bu, said before the establishment of the centre in 1992, Ghana could only send six patients annually abroad for treatment at a cost of about 120, 000 US dollars each, but with the establishment of the centre, it takes about 8,000 to 10,000 US dollars to treat the same illness here in Ghana, where the family members of the patient are required to pay half of the cost.
Revealing that the centre handles about 500 cases annually, Prof. Frimpong Boateng called for more support for the centre to enable it to increase its capacity.
He challenged investors to consider investing in the health sector by opening schools for postgraduate programmes and other fields of endeavour to enable the country to meet the challenges of the health delivery system.
The Chief Executive promised the police administration that the money will be used for the intended purpose.