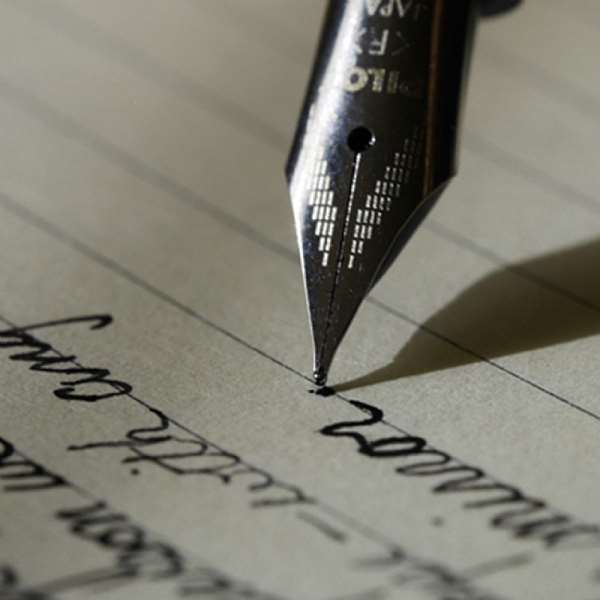 ODYSSEY OF GHANA'S DIVERGENT PATHS TO SOCIO-ECONOMIC DEVELOPMENT
PART TWO
MOJO connotes POWER only in a restricted sense as talked about in Part One of our ODYSSEY. Webster's other definition of MOJO as Charm or Luck is suspected to be of Creole origin. MOJO used in reference to Rawlings in this Part Two of our Odyssey, however, encompasses all of Webster's definition of MOJO: POWER, CHARM, LUCK. Unlike Kufuor, Rawlings has all those:
POWER, as regards Rawlings here, is the ability to move people to act, which is a rare attribute in a leader. Rawlings has that MOJO. His detractors have covered their eyes and ears and would not hear such superlative said of him, but curiously content, though, with an admission that he has Charisma. Yet, Rawlings has been able to move 3 Wise Men, who to all intents and purposes, would never have come together AGAIN to collaborate in politics as a result of their debacle and involvement with the erstwhile UNC Party (Detail follows in the article).
CHARM, as regards Rawlings here, is the ability to persuade people to move by themselves to better their lives and society, is also another rare attribute in a leader. Rawlings has that MOJO. Some simple example: When trains with cocoa loads derailed on numerous occasions suspected to be sabotage in the early days of his Revolution and before our cocoa could rot, the charm of Rawlings brought people from far and near to save Ghana's precious commodity.
LUCK, as regards Rawlings here, is the ability to survive, both 1) in respect to his life, which he could have lost had ex-Head of State Gen. Afrifa had his way or convinced Gen Akuffo, head of SMC 2 Government, when Rawlings was captured after his May 15 1979 rebellion and, 2)Stability of his government; after implementing Structural Adjustment Programs which had been the cause of removal of previous government from power, vide, Acheampong's reasons for toppling Busia. Rawlings has that MOJO as well.
EMERGENCE OF JERRY JOHN RAWLINGS
How did JJ Rawlings amass such MOJO or such POWER? Our focus here is not to rehash stories about JJ Rawlings in the air or on the ground. Suffice it to note that May 15, 1979; June 4, 1979 and December 31, 1981 are consequential dates in discussions about Rawlings. Most Ghanaians got to know Rawlings when he was arrested and put on Trial for the May 15, 1979 air-skirmish that indirectly led to the uprising of June 4, 1979. By the time of the Revolution of December 31 1981, Rawlings was no stranger to Ghanaians. Rawlings secured his MOJO or POWER through superb security orchestrated by a security guru (not the focus of this piece), impressive grassroots base of Committee for the Defense of the Revolution (CDR's) and their appendages, Intellectuals, mostly University Dons( many of whom served under Rawlings with distinction), Wily long-time politicians of a still-born 3rd Force(D.F.Annan also not the focus here),particularly those 3 Wise Men from UNC of whom this piece will partly dwell on, broad mass of downtrodden Ghanaians fed up, in their view, with abject poverty engendered by corruption of the political elite in society. Ghanaians with pent-up feelings against injustice hailed Rawlings as the redeeming "Junior Jesus"(JJ),but surprisingly, urged the "Junior Jesus" to be unchristian like and not turn the other cheek but "to let the blood flow'! Today, some of those same people can be heard across the land at odds with "Junior Jesus". Don't they call that "GHANAMAN'S NATURE"?
RAWLINGS AND THE 3 UNC WISE MEN.
There were two main political ideologies in Ghana before Rawlings' launched what he called "Revolution to end all Revolutions": Nkrumahism under CPP/PNP banner and the Danquah-Busia folks under UP/PP banner. Nkrumahism came to be associated with central-command and control type politics, but the Danquah-Busia UP tradition symbolized treachery, bomb-throwing, School-Children killing, intolerance, until their Recent re-incarnation under the NPP banner as Liberal Democrats, wisely, not as Liberal Bomb Throwers! So, clearly, a void was there for a third force to emerge in Ghana Politics, especially after the Danquah-Busia clique messed up their first chance, post the overthrow of Nkrumah in 1966.
Such a third force coalition had been put together earlier for the 1969 election which Busia's Progress Party won.The Joe Appiah's, Bannerman's, Peter Ala Adjetey's, Ato Kwashie's and others came together from the UP and CPP to form United Nationalist Party (UNP) popularly known as "Abaaba See", as a 3rd Force, but it went nowhere. Gbedemah's NAL was the disguised CPP, but only ended up as Opposition Party. The 3rd Force was therefore still-born.
Later, the vaunted Paa Willie Ofori Atta's UNC, primed itself as the third force, but it never gelled supposedly by reason of 'back-stabbing' amongst themselves, though it boasted of seasoned politicians then. Three of those politicians were Dr Obed Asamoah, the then UNC General Secretary, Alhaji Iddrissu Mahama, who had been brought in as a consensus running mate to UNC Flag Bearer Paa Willie after the Ga UNC Caucus led by late G.W, Amarteifio, with the connivance of other top members of the UNC, had surprisingly undermined Mr Harry Sawyerr, the financier and influential top member of the party. It smacked of as ungratefulness and Paa Willie himself was torn to pieces emotionally because of the tacit understanding that the 2nd spot was there for Harry Sawyerr. This was so, especially since "Abotia Tsen" as the voters of Osu-Klottey affectionately refer to the bearded Mr Sawyerr, had almost single handedly financed UNC, giving up his multi-billion Cedi property for use as party offices as well as procurement of State of the Art Campaign Vans. Little surprise therefore, that, Mr Harry Sawyerr run solo and won as the only Independent Member of Parliament in 1979 and went on to be Transport Minister under Limann!
Had Mr Sawyerr weaned himself of his UNC pals forever? No, if one Jerry John Rawlings had anything to do with a subtle re-tooling of the elusive 3rd Force in Ghana, in the guise of his Revolution. J.A. Kufuor's invitation to be member of the PNDC was amongst other reasons to solidify that 3rd Force, looked at by its protagonists as amalgamation of kindred spirits from the Nkrumahists and the Danquah Busia group as well as newcomers, apolitical professionals and the like. Can it be challenged that Kufuor was never a renowned lawyer of great repute like Da Racha nor did he possess any sterling quality over a person like JH Mensah, his brother in law and an Economist, except as an Asante representative………lesson in pragmatic politics in a multi-ethnic country!
Rawlings' bid for the subtle 3rd Force decimated the CPP more than it did the UP/PP, since young CPP enterprising ideologues were more likely to form the core of CDR technocrats, not the CDR commoners!
JJ Rawlings got the 3 Wise Men of the erstwhile UNC, Dr Obed Asamoah, Alhaji Iddrissu Mahama and Mr Harry Sawyerr into the fold of the PNDC. The careers of the three erstwhile UNC Wise Men took different paths under Rawlings. Dr Obed Asamoah appeared to be the most favored of the three by Rawlings and his family. He was the one who kept his top Foreign Affairs post for the longest amongst the 3 Wise Men, and even had another top position of Attorney General added to his portfolio. His close relations with Rawlings and his family bode well for him. He was virtually an untouchable. Alhaji Iddrissu Mahama and Mr Harry Sawyerr however soldiered on till the advent of the Fourth Republic in 1993, with Defense and Education respectively. In the second term of Rawlings as Constitutional President, Harry Sawyerr was moved to the Council of State and sometime much later, Alhaji Iddrissu Mahama was 'elbowed' out of office and from a usually reliable source, it was speculated that his presidential ambitions was the main cause of 'inside wrangling' that led to the 'elbowing'. Mr Harry Sawyerr led a quiet life as a member of the Council of State for the duration of Rawlings' second term. The NDC meltdown came to a head in 1998, when jockeying for JJ Rawlings' successor brought matters to a head for all.
Today, apologists for Founder of NDC Jerry John Rawlings would say Dr Obed Asamoah is biting the hand that held him high up, the man who reposed trust and confidence in him rather than the other two UNC Wise Men, Mr. Sawyerr and Alhaji Iddrissu right through the Revolutionary days and even to 2000! We shall learn from Rawlings' Autobiography or Biography on what he really thinks about the Dr Obed Asamoah saga.
Today, on the other hand, apologists for Dr Obed Asamoah (curiously, this group include NPP trouble makers who foment trouble) are saying that all the man is doing is to foster proper democracy, removing authoritarianism from NDC, advocating for the setting up of strong working structures in the NDC and looking for a winnable candidate for 2008 NDC, not named Prof Mills! Again, Dr Obed Asamoah's Biography will reveal all his thoughts on this matter.
It is not arguable that the other two UNC Wise Men did not fare well under Rawlings unlike Dr Asamoah. Dr Asamoah was the darling of the Rawlingses till he became disenchanted with the failure of Prof Mills to select him as running mate for 2000. In this per se, NDC or Prof Mills had or has a huge problem in running for the presidency. A powerful Insider strategist for 2000, as well as perched as Chairman of the NDC you were to lead in 2004 to victory, who is, was not, has not been enamored of you as Flag Bearer hopeful could be a real pain in the you know what!
It is not arguable that NDC can easily win 2008, if the Rawlingses (particularly Nana), Dr Obed Asamoah, Mr Harry Sawyerr, Alhaji Iddrissu Mahama, and their respective caucuses, Reform Party, can somehow bury the past and focus on Unity to tackle 2008. Kufuor has effectively made NPP damaged goods like rotten cassava, waiting to be thrown out by voters in 2008, though, not without a cohesive, lean, mean, reformed alternative that NDC has capability of becoming, visible for all to see. In this regard, if they are incapable of achieving Unity, they should stop wasting everyone's time (genuine NDC's particularly), and abusing their faith with accusations and counter accusation, recriminations and counter recriminations against one another. Enough already!
QUEST FOR SUCCESSOR TO JERRY JOHN RAWLINGS: 1998, YEAR OF ACTION
The Swedru statement of support for Prof Mills should he decide to run for president by Mr Rawlings was not as impromptu as people believed. It was a calibrated move to solve a burning domestic issue: No other Rawlings should dream of succeeding the original Rawlings. This however, shook the hornet's nest and repressed presidential ambitions of ideologues of the CDR started agitations. Being an astute strategist, Dr Obed Asamoah was one of the few 'NDC Top Men' who kept a mellow voice with CDR's, unlike others whose arrogant and discordant voices asked the Goosie Tanoh Reformers to go to hell (they went to hell and indeed brought hell to NDC!). Dr. Asamoah could not have been in the least amused with Martin Amidu, the Deputy Attorney General as the running mate. Prof Mills' wife was not one of the 31st DWM, and coordination of campaign appearances between the sitting 1st Lady and the one who would be 1st Lady was problematic. REFORM, the heart of NDC had broken away, leaving a largely spirited but weakened party in its wake. If 1998 was 'horribilis' for NDC because of the REFORM Wahala, then 1999-2000, turned into a period of salvage even as it was a nightmare for NDC, a condition created by the NDC itself. Was it hard-headedness, clash of competing interests, false sense of security on the part of anyone who was part of decision making process in The NDC prior to 2000?
NDC's POLITICAL CAULDRON
In 2001 and after, NDC's Council of Elders, an advisory body under Mr Harry Sawyerr suddenly had its plate full. They had to find ways to breach misunderstanding between Chairman of the NDC, Dr Obed Asamoah and the Founder of the NDC, Flt Lt Jerry John Rawlings. Could Mr. Harry Sawyerr wield enough influence to affect the stance of a fellow UNC Wise Man, Dr Asamoah or that of his boss Ex-President Rawlings? Would any meeting called be cordial or contemptuous? Earlier, in that same year, Alhaji Iddrissu Mahama had fought bitterly with Dr Obed Asamoah over the NDC Chairmanship post. The UNC's 3 Wise Men thus came full circle in 2001 around the NDC's cauldron. Could they brew magic potions for the NDC which, having successfully transplanted CPP as the alternate major party, but now in opposition, need everything it can lay hands on, if they want to be back in power.
Prof Mills was not helped much in 2000 and 2004 by bickering all around him and the time he spent on Herculean peace-making, could have stood him in good stead if he had used same to face his General Election opponents. A golden opportunity to redeem themselves in 2008 now all await these fellows, if they will sing the same tune. Will they agree to work seamlessly together this time? Mr. Kufuor, the NPP, and you the reader, want to know!
RAWLINGS-NOMIC NDC
At the onset of the revolution, Rawlings dabbled with socialist policies. However, the first few years under socialist-based policies were fraught with unexpected tension. First, in 1982, one million Ghanaians were deported to Ghana from Nigeria. Was this action in retaliation for the 1969 "Aliens Compliance Order" by the Busia-led PP, forefathers of NPP, which affected Nigerians more than any other group in Ghana? Secondly, bushfires, train derailments, drought, all combined to produce a serious decline in exports of cocoa, which was Ghana's main export-earner at the time.
Faced with such imminent disaster, in 1983, Rawlings changed course, and decided to embark on the Economic Recovery Program (ERP), which was a form of Structural Adjustment Program (SAP). SAPs are programs designed to propagate internal and external changes in developing countries that follow them. These internal changes primarily include policies of privatization and deregulation, while the external changes were primarily geared towards free trade, and in particular, liberalization of trade through the removal of barriers to trade. Rawlings embarked on school reforms, improvements in telecommunications that eventually led to Ghana's cell phone revolution in the late 90s. As a result of Rawlings' rule, Ghana acquired a reputation as an oasis of political stability.
Due to the effectiveness of the ERP in obtaining donor capital, Rawlings chalked up a lot of successes; for example, extensive road construction; Asikuma-Kpeve Road, Jasikan-Worawora Road, Kumasi-Sunyani Road, Kumasi-Tamale Road, to name but a few. Intra-city roads in the metropolitan capitals (Nima Highway etc) were also rehabilitated or constructed. Keta Modern Hospital, Sunyani Hospital, Sakumono Estates, Adenta, and other housing developments mushroomed under Rawlings. Aveyime, Quality Grain, is an example of a well-thought-out project by Rawlings which fell into the crevices of political intrigues and greed by foreigners. This project was envisaged to reduce the importation of 100 million dollar rice into Ghana.
Part Three of our Odyssey will examine the respective approaches of Rawlings and Nkrumah, the yardstick, towards rapid economic development, as was done in Part One for Kufuor and Nkrumah. Stay tuned, the Odyssey continues. By Ebby Koney, Esq., Attorney at Law, New York. Outgoing Chairman of North America NDC (NACC-NDC) Views expressed by the author(s) do not necessarily reflect those of GhanaHomePage.