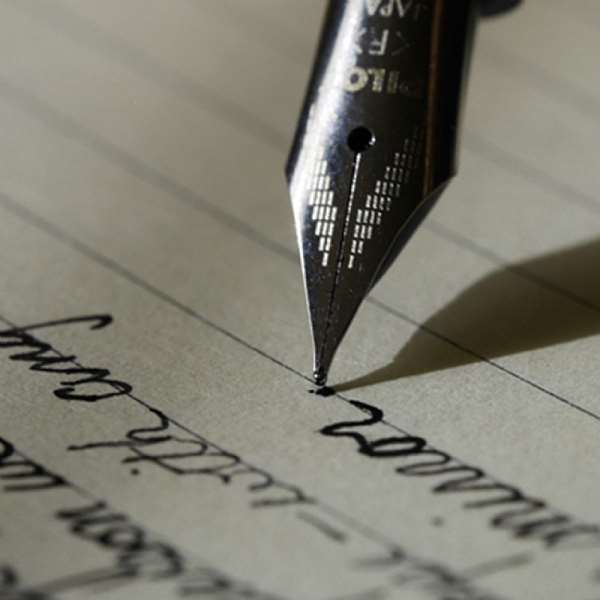 Mr. Kwabena Afrani's article of July 3, 2005 on the above subject carried online at www.ghanaweb.com speaks to a variety of disturbing scenarios. To be broaching this subject at all is worthy of commendation. However, in some sense Mr. Afrani's article seems to create the impression that the Chieftaincy Institution currently is doing much better than it has ever done in Ghana's 48 year post-independence history. Truth is, the health of the institution has been checkered, from colonial times when the British introduced the system of Indirect Rule in British-West Africa, to post interdependent Ghana when some of the new political elite subverted the institution for political capital. For much of the last two decades of the twentieth century, the generally noble Chieftaincy Institution has been raped of much of its dignity, and politicized by secular authority, arising perhaps out of a perception of some sort of power struggle between secular authority and traditional power. But to speak in generalities obviates the varied, distinct, complex and deep-rooted issues which underlie the Chieftaincy Institution as we know it today; each case must be treated as unique and carefully examined.
In the twenty-first century the some parts of the Institution have witnessed sweepingly dangerous erosions of their values, authority and mores, and in some cases, these parts have actually morphed into symbols of oppression of poor villagers. Some of these modern chiefs have perjured and deceived family, friends, governments and country, for a very, very long time, at least as this article is about to show. While some Ghanaian chiefs believe in honest hard and diligent work to realize the dreams of their people, there are those who would rather lie, cheat, deceive and abuse these very people for their selfish and parochial ends.
Such is the case with one Charles Puore Puobe Imoru (Charles Imoru), otherwise falsely known as Dr. Charles Puore Puobe Imoru, the beleaguered government-appointed Nandom Naa. Very reliable information reaching this writer indicates that Charles Imoru's lie, which transcends three governments of Ghana and over 20 years of politics at Ghana's highest levels, is about to unravel with significant dire consequences for the Naa? Puore Puobe Imoru. In the late 1960s to mid-1970s, Charles Imoru found his way to the shores of Italy as an exchange student. However, he was so consumed by the glitz and attraction of European life that instead of enrolling in school, Charles Imoru enmeshed himself into the underworld life of Italy as an errand boy of the Capos of Mafia dons. He soon struck a relationship with a high profile banker who was President of a bank in Venice and in the pay of the Mafiosi. With the said Bank President, Charles Imoru engaged in several off-the-books transactions, including massive amounts of money laundering, taking him to other places in Europe, but notably the United Kingdom. Naturally, this line of work came with the necessary accoutrements – prestigious air travel, hotel accommodation, girlfriends and lots and lots of cash. Occasionally, Charles Imoru wondered into Ghana, introducing himself as a World Bank employee, having learnt the lingo of "bank-speak" through his new banking associate. He had the money and the suits to show for it (notoriously earning him the tribal accolade "Doctor Libie" [meaning "Doctor of Money"] among kinsmen and friends of the Dagaaba of Northern Ghana.
Perhaps the most notorious and bravest of all his claims is that he holds a Ph.D. in Economics from one of Italy's pre-eminent universities. In 1980s Ghana, many believed in the self-driven honesty of people, in particular, that Charles Imoru himself hailed from a family of high achievers from Nandom. Therefore, he was given considerable latitude in his claims without any further question. Many a time, he was guest of state, eating and dining with the high and mighty of Ghana, and staying at some of Ghana's most luxurious and exclusive accommodations, all at the Ghanaian taxpayer's expense. Such visits were usually short, often erratic, which should ordinarily have raised some red flags, and sometimes they did. However, Dr? Imoru would explain away his erratic arrivals and departures with reasons bordering on work overloads at the World Bank and sudden recalls to Head Office. As Italy was and still is the seat of quite a good number of UN specialized agencies, these explanations sounded credible, even to some of the educated.
One event however would occur in the early 1980s which would appear to change Charles Imoru's fortunes for the worse - the death of his mentor and comrade in crime, the President of the Bank in Venice. Investigations into the bank's operations thereafter revealed massive embezzlements by the late Bank President, which eventually uncovered the name of Charles Imoru as an accomplice. A combination of superb Italian police work and external auditors traced several destinations of the laundered money to parts of Europe and the United States. However, Charles Imoru was at large and extensive searches in Europe and the USA yielded no information as to his whereabouts. Italian Police changed tactics, going public with the bank official's death, and sending telex messages to suspected locations, naming Charles Imoru as the sole beneficiary of the man's estate, in the hope that it would entice him to emerge from his hideout. Apparently, Charles Imoru had learnt his Mafia trade well and despite several attractive public notices, he stayed out of sight of Italian Police radar.
Yet, on the other side of the Atlantic in far away (but then again, not so far away) Ghana, Charles Imoru was busy reinventing himself and he had a good head-start: a former World Bank staffer and a Ph.D. holder in Economics? Charles Imoru could sure go miles on these two credentials alone, and he did. First, he sought the coveted position of Governor of the Bank of Ghana or similar high profile jobs in Ghana. However, painstaking due diligence on his technical capabilities by the PNDC Government revealed that he had, in fact, no understanding of economics and the financial industry, thus throwing deep suspicion over the genuineness of his doctoral degree, which could have been bought, stolen or even non-existent. Sources close to the then PNDC Government's operations in the 1980s reveal that one of the topmost members of the then Government (name withheld) had interviewed Dr.? Charles Imoru for the position of Governor of the Bank of Ghana and reported to the Government that "the man is porous". He was subsequently recommended for a position in the civil service as a first degree holder, with one incremental jump. On what basis (documentary or otherwise) such a recommendation was made remains a mystery. However, following the embarrassing revelations from the PNDC Government's investigations about his questionable doctoral degree, Dr.? Charles Imoro quickly changed his story, claiming to have been misrepresented when he actually meant he had studied economic history and not economics. Yet still, he could not provide an original doctoral certificate for verification; he simply stated that he had studied in Italy, providing the name of an Italian Professor and a so-called Thesis Number, both of which have been independently verified to be non-existent. One would expect that at this point, Dr? Imoru would produce his Certificates for verification? Not this Charles Imoru for he found an unfortunate and helpless victim in the form of the Chieftaincy Institution, which to this day, he has sadly, virtually held hostage with the connivance of some Government appointees.
In 1984, the death of the King of Nandom, Naa Polkuu Konkuu Chiir presented Charles Imoru with further opportunity for dubious self-reinvention. Credible sources (available to this writer) who are intimately familiar with the customs of the Nandom Royal Family, assert that Imoru's lineage to the Royal Family of Nandom is as questionable as his doctoral degree; in fact, they assert even if his lineage were authentic, in terms of succession he was way, way down the line, following the death of Naa Polkuu Chiir. The Nandom Royal Family's system of succession is patrilineal and hierarchical. When a King dies, the stool goes to the existing most senior patriarch of the Family, pending the nomination and approval of a new King by the Heads of the twenty Compounds of the Chiir Family, which is the Nandom Royal Family. The late Naa Polkuu Konkuu Chiir was Imoru's Uncle, who however had several brothers living, capable and more qualified both customarily and in credentials to be Nandom Naa. By Nandom's customs therefore, Imoru as a son, could not have ascended to the throne when many of his Uncles were alive and whose interest (or disinterest) in the Kingship had yet to be first verified before it would pass on to the next level of Royal sons; even at this level, Charles Imoru was not the oldest, most qualified and most capable son. In fact, some of Imoru's Uncles were interested in being King. Thus by all established standards, Charles Imoru was unqualified at the time, both patrilineally and hierarchically. Rather than support the entire Chiir Family to give the late Naa Polkuu Konkuu Chiir a fitting burial, Charles Imoru set himself to work, subverting the traditions and customs of Nandom and in the process, becoming the illegitimate ruler of the Nandom Traditional Area, with the connivance of some unscrupulous Government officials. It did not end there; he subsequently was appointed to the Council of State under the NDC Government, and in 2000, following the NPP's rise to power, he renounced his affiliation of eight years with the NDC, joined the NPP and was recently appointed as Chairman of the Board of the operationally moribund Irrigation Development Authority (IDA). It would seem that Charles Imoru's star was destined to remain on a skyward trajectory, never to fall from the grace he had carefully crafted from repeatedly lying and false credentials, acts which not only spanned more than two decades and three different governments, but are also criminal in nature.
This sad state of the Chieftaincy Institution in Nandom is blueprint for many of the chieftaincy disputes across Ghana, in which some unscrupulous individuals have subverted the respected institution for self-aggrandizement. In the Upper-West Region alone 41% of its paramouncies are under one form of chieftaincy dispute or another, many closely following the pattern in Nandom. If on the one hand, Mr. Kwabena Afrani is of the view that the Chieftaincy Institution is enjoying new-found respect, he is perhaps ill informed of recent developments in Dagbon, Gwollu, Kaleo, Nandom, etc.
However, will the Nandom Chieftaincy dispute ever see its day in court – the latter institution which theoretically supervises the Rule of Law provisions of the Republic of Ghana? Perhaps not. This is because legally the Regional Houses of Chiefs in the various Regions have jurisdiction over chieftaincy disputes in their areas. The Nandom Chieftaincy dispute should therefore be resolved by the Upper West Regional House of Chiefs. However, with Dr? Imoru as a member of the said body, coupled with his strong alliances with regional political tin gods and perhaps some form of government's deliberate under-funding of the institution, Dr? Imoru will continue to masquerade as a King de facto, sadly, a blemish of the institution which Mr. Kwabena Afrani wishes to collectively describe as honourable; I choose to be selective in ascribing honour to some Chiefs or Kings in Ghana. Surely, some have sinned and fallen short of the glory of … well, honour. Dr? Imoru over the years has pillaged the resources of the Nandom Traditional area, while levying the most exorbitant fees for the most minor of infractions by his subjects, the very people whose well-being he is supposed to protect. He presides over Nandom without any regard for the Rule of Law, nor does he have any respect for public order or the Police. Simply, Dr? Imoru has shamed Chieftaincy in Ghana and continues to do so by the day, the current Government, like those before it, simply looks the other way and condones his despicable conduct for whatever political gain there is. This smells like a connivance of power structures rather than a conflict of power and authority, and the poor people of Nandom are the worse for it. Views expressed by the author(s) do not necessarily reflect those of GhanaHomePage.