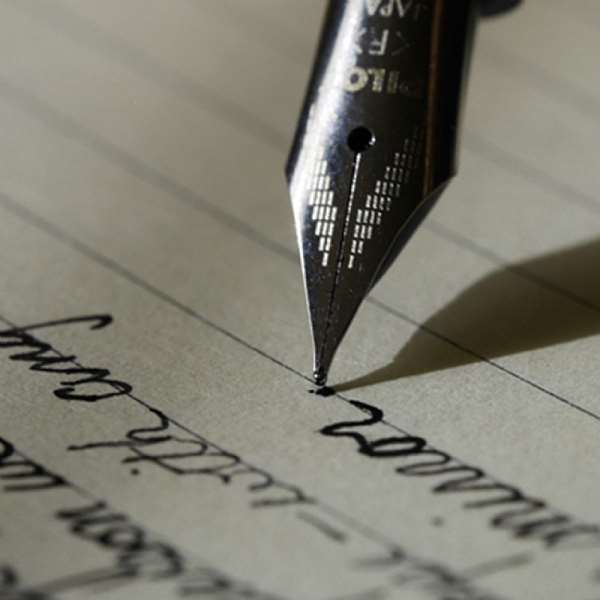 This is a subject that do not merit discussion at all. Those who are using Otumfuo Nana Osei Tutu II and Osagyefuo Nana Amotia Ofori Panin II travelling (to solicit investments for our country) to whip tribal sentiments should be ashamed of themselves. They are not worthy of calling themselves Ghanaians. They belong to the dustbin. The investments that Nananom brings into the country will benefit not only the Ashantis or Akyems alone, but all of us…everyone of us. Seeing Otumfuo Nana Osei Tutu II or Nana Amotia Ofori Panin II being feted by foreign governments makes me proud as a Ghanaian. When these sons of our motherland come to Europe or to North America…they represents all of us….they are our Nananom too…………that is the essence of our unity. I am proud to show off to colleagues at work of our rich heritage. This writer will like to assure all who wish to come and invest or visit our country that they are welcome. Our country is one of the mos! t peaceful in the sub region and our people extend their hand of friendship to all. That is why our country is now the gateway to the entire sub-Saharan Africa.
Our country is one of the most integrated countries in the whole of Africa where tribes sit side by side with each other in total harmony. Our forefathers made sure that we stay as one people no matter what. As my brother and compatriot Joseph Annor (Ghana web 28th May 2005) clearly stated even among our leaders intermarriages is common. Dr Kofi Abrefi Busia was married to Naa Morkor, a Ga. Our only surviving ex-President Flt Lt Rawlings, an Ewe is married to Nana Konadu, an Asante. Our former Vice President Professor Atta Mills, a Fante, is married to a Ga. What more can one ask for? These examples are clear manifestations of our unity as one country. We need to put our efforts into developing our country rather than argue about tribal sentiments…..an issue that the ordinary Ghanaian thinks its not worth discussing. That was the mission of our past leaders and that is the vision of President Kufuor. That is also the vision of the man whom many tip to h! old the presidency for the ruling NPP, Papa Owusu Ankomah. The doomsayers should visit market days in our big towns and cities and witness the true essence of unity among our mothers ( the market women). Opinion of our market women is what counts. Our mothers knows best. They nurtured us through thick and thin. When I was growing up in my hometown of Sekondi (though my mother hails from Cape Coast and my father is a Ga…….so why Sekondi, one may ask?).
At the very outset, Dr Nkrumah, our foremost leader saw the dangers of tribalism and set in motion the strategies to eradicate this evil from our country. Dr Nkrumah, who was well ahead of his time, fought hard to bring Trans VoltaTogoland into the fold. Many have question the tactics used by Dr Nkrumah, but somehow Dr Nkrumah did it. Dr Nkrumah knew from the very beginning that some evil people might use the illiteracy of our brothers in the North to fan tribal tension….so again to combat illiteracy among our Northern brothers he introduced free education in the North and partial free education for our Voltarian brothers. Dr Nkrumah also established scholarship for our cocoa growing farmers, mostly in Ashanti and Western Regions. The last in the jigsaw was the establishment of Brong Ahafo Region to stop any tribe from dominating.
Dr Nkrumah's cabinet was a true reflection of the Ghana that he envisage. Ministers like Komla Gbedemah and Krobo Adusie came to the fore. Most Southerners sent their children to the North to be educated. Tamale Secondary school and Navrongo Secondary schools were in a class of their own… so was Bishop Herman in Volta region. These secondary schools were noted for their high academic achievements. They were the pride of their respective regions..............my best friend and house prefect at secondary school was from Volta Region and attended Bishop Herman (from Form 1 to form 5). My room mate went Tamale Secondary School sixth form college and is now a high profile World Bank economist.
Dr Nkrumah encouraged inter marriages among our people and was very successful as the prolonged peace in our country atest to. This writer is an embodiment of Dr Nkrumah's tribal mix. As Annor stated, in diaspora we are our brother's keeper no matter our tribal background. This writer's political mentor is an Ashanti and 2 best friends hails from the Volta and Northern regions. There are people in current government who benefited from Dr Nkrumah's educational and tribal mix policies. Dr Nkrumah through his Young Pioneer Movement encourage peaceful co-existence among children from different tribes……………thus Dr Hilla Liman , ex-President Rawlings and President Kuffuor won votes right across the country irrespective of their tribal backgrounds. Through our Nananom Dr Nkrumah foster unity among our people. In our country one can buy land and build a house in any region without victimisation and live peacefully……..
As my brother Annor noted the doomsayers cannot and would not be allowed to succeed. Those countries that form union and co-existed for number of years are either disintegrating or have parted company. The former Yugoslavia is a case in point. There are many others….ours have stood the test of time…we are as united as ever and so we shall remain thanks to Dr Nkrumah and Dr Busia. The unity that we exhibit in diaspora is what makes me proud of my homeland. I have an Asante, Ewe, Northern, Krobo and Ga cousins in my family…and I am proud of them and love them all. My children have Ga, Fante, Brong, Asante and Northern blood in them. My children reflects Ghana, the Ghana that Dr Nkrumah , Dr Busia, Dr Liman, ex-President Rawlings and now President Kufuor envisage. Those who have been reading my writings knows that the development of my homeland is more important to me than tribal sentiments................total eradication of poverty among our people is what matters.!
God Bless our homeland Ghana. Views expressed by the author(s) do not necessarily reflect those of GhanaHomePage.