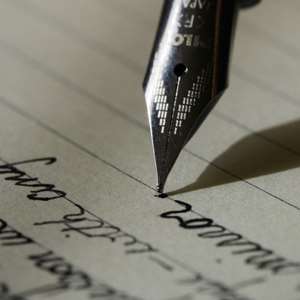 The recent outburst of the former president, Mr. J.J. Rawlings, has compelled me to write this piece. I am of the view that there is certain information that must be put in the public domain to calm the agitated minds of some Ghanaians. These are tense times in our dear country. Therefore, anything that can be done to douse the flames of passion must be pursued in the interest of the greater public good.
Mr. Rawlings has direct and indirect access to President Kufour to iron out his concerns and perceived ill treatment if he chooses to do so.
So why is the former president throwing caution to the wind and publicly trying to undermine the authority of the current president? We are not oblivious to the potential political gains his vituperations are designed to garner. But must he do so in the most despicable manner?
There are people who are very close to President Kufour who are also close to Mr. Rawlings and who could serve as a conduit for resolving perceived grievances.
The right hand man of President Kufour, Ambassador D.K. Osei, once worked for Mr. Rawlings when the latter was the Chairman of the PNDC and then when he subsequently became an elected president in 1992. Posted to the Ghana Embassy in Guinea Conakry, DK, who speaks impeccable French, run errands and went on other fire fighting missions for Rawlings regime in our turbulent West African Region. A skilful diplomat, DK served his country and Rawlings very well. Rumours had it that Mr. Rawlings overlooked the objections of his wife to take DK into their confidence because of the latter's apparent close ties to President Kufour and Mr. J. H. Mensah. Mr. Rawlings always brushed outside his wife's concerns because DK impeccably executed his assignments.
One of DK's accomplished brothers, Albert Osei, popularly known as Owusu, who is now a retired World Bank executive, has been Mr. Rawlings bosom buddy since their Achimota days. Mr. Rawlings and Owusu are so close that when the British Broadcasting Corporation (BBC) profiled Mr Rawlings when he stepped down as president, it was his former Achimotan friend, Owusu they talked to. Better still, when Rawlings had doubts about handing over power after the December 2000 elections, Owusu was instrumental in calming the fears of his high school buddy.
I decided to put this information in the public domain for the benefit of those who are not aware of Mr. Rawlings' extensive contacts, which extend beyond his P/NDC circles. This is because I want Ghanaians to know that Mr. Rawlings is deliberately stoking up the fires of discontent for political gain. If he genuinely felt that there was a plan to undermine him, he could use the ties he has forged even long before Mr. Kufour became president, to good effect.
In our fast changing world, a lot of people, especially politicians and other professionals, rely on friendships forged during school days and networking to make things happen. Why is Mr. Rawlings ignorant of this basic principle of modern human existence? Or is he?
If President Kufuor has kept cool while Rawlings abuses him, it is because DK, Owusu and others, are simply telling him to ignore his predecessor's provocations and emotional outbursts. And the president is an excellent listener.
Mr. Rawlings is playing a dangerous game but thank God, there are people like DK and Owusu who are helping to mop up his mess. So fellow Ghanaians, I invite you to treat the outpourings of the former president with all the contempt they deserve. It is grand standing of the highest order! Views expressed by the author(s) do not necessarily reflect those of GhanaHomePage.