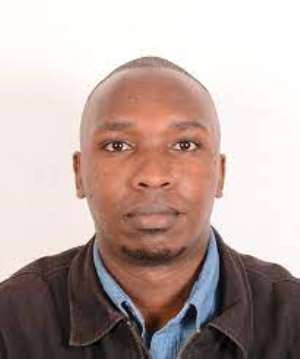 Lewis Kihumba
Ocean governance is an important aspect of global governance. However, one of the challenges facing ocean governance is lack of an international governing mechanism particularly in the High Seas or Areas Beyond National Jurisdiction (ABNJ) - outside of states' jurisdictions, covering more than 50% of the Earth's surface and providing critical ecosystem services to humanity. Around the world, including Africa, there are various ongoing initiatives to advance ocean governance.
As part of these initiatives, the Abidjan Convention Secretariat and the STRONG High Seas team co-hosted the 4th Dialogue Workshop. Themed 'The Role of Regional Cooperation Efforts for the High Seas of the Southeast Atlantic', on November 16th and 17th 2021. The workshop is part of ongoing efforts to strengthen regional governance in countries party to the Abidjan Convention, spanning a geographical area of 22 countries on the Atlantic Seaboard. Ratified in 1984, the Convention provides a framework for the protection of marine and coastal environment in this region.
Since 2017, the Convention and the STRONG High Seas project have provided a platform for the member states to exchange on issues concerning ABBNJ and the UN led negotiations, on a treaty for the conservation and sustainable use of marine biological biodiversity. The negotiations focus on four key elements namely: Marine Genetic Resources (MGRs), Environmental Impact Assessments (EIAs), Area-based Management Tools (ABMTs), including Marine Protected Areas (MPAs) in addition to Capacity Building and Marine Technology Transfer.
More than 30 participants including representatives from Abidjan Convention states, scientific institutions, academia, civil society, in addition to global and regional organizations attended the workshop. Making his opening remarks, STRONG High Sea Project Co Lead Ben Boteler noted the project had developed several key resources including an ecological baseline study and socio-economic analyses of the South East Atlantic region, critical for decision makers, encouraging their use not only in the region, but beyond.
The workshop focussed on participation of African States in the BBNJ negotiations. STRONG High Seas seeks to improve the participation of African States in these negotiations. Jean Kenfack, Director of the Legal Division, at the Cameroonian Ministry of Environment, gave an update on this, and particularly, various stances of the African states in key elements of these negotiations. He noted that African States supported participatory and democratic governance of the ABNJ through support of a benefit sharing mechanisms with regards to MGRs, in addition to commitment to the transfer of marine technology and capacity building, in a manner which is least restrictive for developing countries. Lastly, he noted that African states support the development of ABMT's including MPAs, with coordination mechanisms between regional and global levels. In the South East Atlantic region, the Convention has been instrumental in supporting the establishment of MPAs in various countries including Gabon and Côte d'Ivoire with more in the pipeline.
The current discussion around mining the deep seabed of ABNJ was another highlight of the workshop. The seabed is known to contain ferromanganese crusts, polymetallic sulphides and nodules rich in nickel, molybdenum, diamonds, gold, nickel, and other rare metals. On the flipside, exploitation of these resources could lead to pollution, threats to marine biodiversity and degradation of the seabed, with potential long term negative impacts to human health and food security among others.
African states are party to the International Seabed Authority (ISA), the body mandated with development of regulations for mineral exploration and exploitation of the seabed. However, the states have raised a number of environment, social and economic concerns associated with this exploitation including: ecological connectivity between African states and the ABNJ, meaning that these mining activities in the ABNJ would negatively affect coastal communities and marine biodiversity, economic concerns including terms of exploitation contracts and monetary benefit sharing resulting from this exploitation, in addition to equity concerns including capacity building and technology transfer to African states. Given the environment, socio and economic implications that will result from the adoption and implementation of the BBNJ treaty, it is paramount for the Africa Group to further discuss and advance common positions on these four treaty elements, to ensure that biodiversity thrive and can provide the benefits to African and global communities.
African states face key challenges including limited cross-sectoral co-operation to address BBNJ issues. There are a number of options that states could consider to foster co-operation including shared projects, regional assessments, joint scientific bodies, joint capacity development programmes in addition to funding partnerships among others. African states will be instrumental in the push to realize this governance, and cooperation among these states will go a long way in helping realize this.
Lewis Kihumba is the Communications Manager at BirdLife International Africa. Email: [email protected]