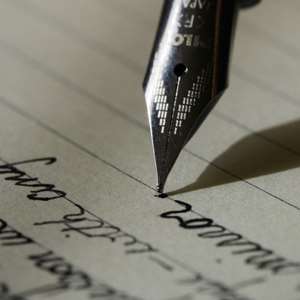 As the NPP sympathisers and supporters rejoice over the massive endorsement and confirmation of the MCE in the East Mamprusi Municipality, need we remind them that thanks and praises should equally be accorded Hon. Alhaji Baba Seid Issifu, the MP for Nalerigu/Gambaga constituency for his meritorious support towards the confirmation of the MCE nominee. His timely presence, not only in the municipality, but also, at the confirmation centre speaks volumes; It did not only demonstrate his desire to see the MCE nominee cross the bar but to be crowned 100% overwhelmingly. It further showed his unflinching zeal to contribute towards the development of the constituency. He (MP) ensured that the MCE nominee was accorded a percentage that raises no aorta of doubt about the honourable assembly members love for him for his kind-heartedness. His humanitarian qualities have earned him the name the people's man which he is affectionately called. By people's man, it means he is not only loved by the people but that he pursues the people's course or agenda, and hence their unadulterated love and support for him.
It is instructive to state here very unambiguously that prior to the date of confirmation, it was public knowledge that the MCE nominee will not cross the bar. And it was alleged that the NDC would do everything possible to frustrate the efforts of the presidency because they thought the president did not listen to the choice of the people especially the youth. But it all turned out to be a nightmare that was propagated by sympathisers of the confirmed MCE.
We the NDC takes consolation in the fact that we have done our part. We are poised to ensuring that the MCE the president has bestowed his hopes on should work towards fulfilling the promises of the Nana Akufo Addo-led NPP government so as to help quicken the amelioration of the economic hardships that have engulfed not only Nalerigu/Gambaga constituency but also the entire country as a result of the incompetent and abysmal mismanagement of the Ghanaian economy. The current economic hardships coupled with covid-19 in the country have exacerbated the plight of the ordinary man on the street. Our expectations from president Nana Akufo Addo and the Bawumia-led maladministration is nothing less than cushioning the damning conditions of Ghanaians. Ghanaians deserve better! At least two square meals, not three!
So, Hon. MCE, Hajia Rashida Mahama, to conclude, as I congratulate 🎊 you on the occasion of your 100% confirmation as our DCE, we look forward to you fixing the problems in the municipality or constituency which include but not limited to youth unemployment, actualisation your dreams of 1V1D, 1D1F, caring for the disabled groups, making fertiliser easily accessible come next farming season. We equally look forward to seeing inclusivity in your administration devoid of political witch-hunting and vindictiveness!
Once again, I say, accept my heartfelt congratulatory message!
God bless Ghana!
Thank you!
Comrade Yentik Gariba
Northeast Vibrator