NDC's free tertiary education announcement: Nana Addo has forced John Mahama to play nonsense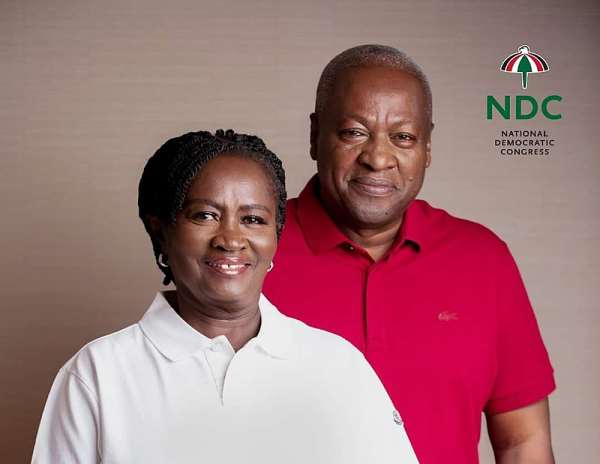 The NDC has made a sharp and surprising U-turn from their manifesto promise of paying half of fees for tertiary students to Free Tertiary Education. Eh!!! Wonders shall never end.
You recall Nana Addo instructed the Scholarship Secretariat to announce in a press statement that there will be a ''big announcement'' for SHS graduates today 1st December. I am sure, this is what has forced the NDC to rush to make this announcement. Indeed, Nana Add has forced Mahama to play Nonsense.
As a matter of fact, I, in a satirical response to the NDCs request for manifesto ideas from the Ghanaian public, suggested the Free Tertiary Education policy to the NDC in a 10 point manifesto proposal I submitted to the NDC on 29 November 2019.
NDC supporters insulted me on social media but now the clueless and incompetent NDC in an attempt to salvage their drowning campaign has gone for my idea which they earlier pooh-poohed.
Check point 4 of the proposal as published by peacefmonline.com in the link below.
https://m.peacefmonline.com/pages/politics/politics/201911/396636.php
In an attempt to deceive Ghanaians, the NDC has suddenly changed their minds to announce free tertiary education 7 days to elections. Indeed, John Mahama is indecisive ampa!!
This is a clear demonstration that the NDC has no respect for the Ghanaian electorate. They consider Ghanaians are a bunch of gullible people ready to swallow anything put before them. Fortunately, Ghanaians are wiser.
NDC said Free SHS was not possible, they said, there was no money to pay teachers and nurses training allowances, they said there was no money to buy common chalk so where are they going to get the money to provide free tertiary education?
Thank you Nana Addo and Bawumia for making the economy so robust to make things that were even inconceivable during John Mahama's presidency possible today. Ghanaians are grateful and will surely reward you with 4 more years to do more for us.
Oh poor, incompetent, and clueless NDC. The alternative is indeed empty and scary.
James Mckeown
1st Vice-Chairman
NPP Finland,