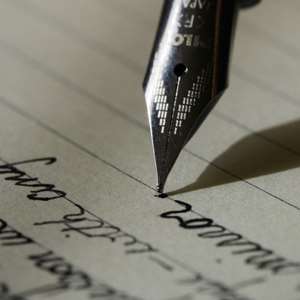 Awaya was a big name in Zuarungu's soccer. We were children by then and loved to see him play. We would think that, until the game is over, Zuarungu had the chance of coming from the back to win a game – Awaya being our hope. It was those days when the late Prosper Amoka, Bob the goalkeeper and Philip Ayelbire formed part of the team.
Then came a light skin skiller believed to have been brought by Father David from Tamale. His dribbling skills gained him the administration of the village. I think he was called Chow. These were the days there was no electricity nor pipe borne water in the village. Soccer was the favourite past time with the team also nursing a junior side. Ayanka, Asam, Noway, Oziri, Bulla and a host of others made the list to the team. Glorious days they were. While they played, we will hear;
Ani wo wana la naba
Nwana la naba
Nwa la naba tirr chelgu
Ani wo wana la naba
Oooh ooooh
Nwana la naba tirr Chelgu (Challenge)
This would be among the songs sung by the village voluntary fire fighters. They were trained by fire service officials from Bolgatanga and would jog and match around the main streets of the village – for their training had semblance of military drills.
These bring back few memories of the village. Of profound memory is Aisah (Issah). He was a Moshie man perhaps from Burkina Faso who had settled in our village. Unlike other rural folks then, he would wash his clothing with bar soap. Largely, he will leave the soap bar outside after washing; stray cattle would eat up such pieces of soap. Aisah perhaps did not belong to the school of thought that experience is the best teacher. He would leave the soap again at another time and the cattle will repeat the routine. Out of anger and anguish, Aisah would bust out "dari wooo wobra wobra kan kpi?". This is supposed to be Gurune and perhaps said Daari wooo obra obra kan ki?. Transliterated "eating every day, wont you die" but translated as will you not die out of eating this every time?. Dara woo wobra wobra kankpi gradually become his name amongst children then. He didn't like it though.
In the mist of these furies with Aisah, folks will still enjoy some local music. It would be from return from an in law's house, funeral, communal farm or "something". There just would be music. Soccer fans will leave Awaya and co for a while to see and also listen to the music. It would be more so if the singer was Asiibga. He had the duringa – a musical instrument perhaps equitable to the biblical lyre. He had many classic but Aziyale was irresistible;
Aziyale yale
Aziyale
Hu puehi ziyale boma
Hu puehi ziyale boma
Nzuu wagri
Zilaye ka waena bise mam
Mpua duni
Ziyale ka waeni puesi mam
Aziyale yale
Ti dan nan mae taaaba
Ziyale yale
Ti dan nan mea taaba
His song resonate the communal feeling of the days. He sang of a friend who did not visit him when the wife was sick and swore revenge in future. Well that was Asiibga, the number one in duringa in the days.
A bit away from soccer. Then was Abiiro baneka. Abiiro was one of the earliest persons to receive Christ and also evangelise same in the village. He was a tall, handsome, focused and unassuming gentlemen. He had a grinding mill which we called baneka (perhaps borrowed from Hausa – Manika). I recall him today as a result of the role he played in the village. His grinding mill was a lifesaving machine for many folks, owing that, there were only two of them in the village.
Then came Baba Cedi Aaamuah. I do not recall his real name. He was an old man by my estimation in his 60s then. He tried buying kulikuli( snake made of peanut paste) with a defective cedi note. The vendor drew his attention to the state of the currency. He got angry and an argument ensued. Baba cedi Aamua later become his name among children. He will yell insults, through stones or curse when one called him by that name. I Gurune, Baaba cedi Aame means, Father the cedi note is defective.
The days of Awaya were really good. But can this end without Chicago? Obviously not. Chicago was a man from the chief's palace. His real name was Akaboti. I recall him because he was a government worker (amongst the few in the village). He worked with the Ministry of Agriculture. He was known and loved by children. He had an official bicycle by virtue of his work. The narrator remembers his bicycle because it was not the regular phoenix every one rode. They were brown (distinct from the regular black phoenix) and were quite smaller. His wife Asaabuno was a petty trader in the market. Do you recall Tetteh (TT)? Asaabuno was Tetteh's auntie.
Done I suppose? Not exactly, there was tunton biihgo. It was a playground of rive sand were children played and also wrestled. It was in front of the Catholic Church. Good childhood memories those were. The Catholic Church should surely remind me of another classic by Asiibga – Ndaana yine;
Ndaana Yine sung ma tin da len gelge
Asutani dolma
Ti nyeti ngelge
Ndugna Naeyine
Hu sung ma
Ti in da len gelge
At the end, Awaya was a big icon had paid his dues to the community through soccer. What are yours? Lest make Zuarungu great again.
Fred AkaPhari Awaah