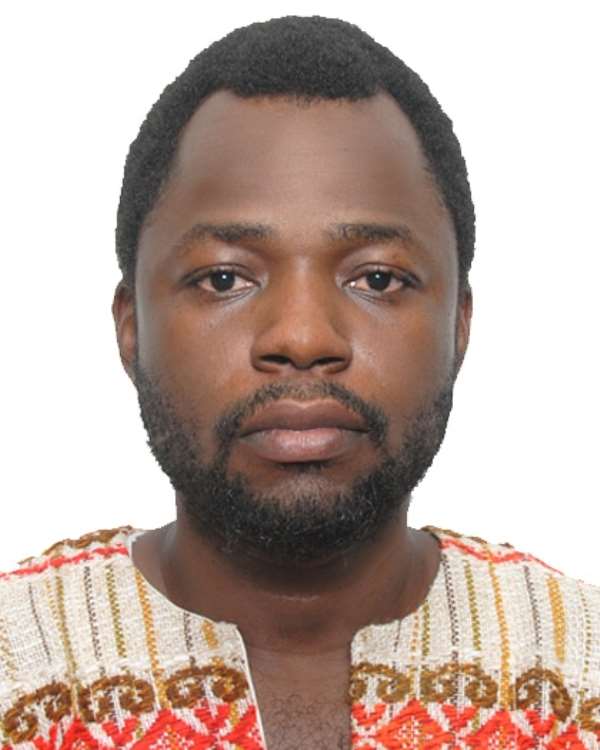 Waterz Yidana
If we make enough efforts as a country, we can rid Ghana of the creeping menace of corruption. The anti-corruption advocacy must be taken very seriously by all of us, without mincing words.
We must educate our citizens about the principles of public life, though very hard to practice, yet others are doing it. Most European countries and other countries that have advanced in technology and economy have these principles as their hallmark. A people with a sense of competence, leadership, honesty, integrity, openness, accountability, fairness, objectivity and selflessness are bound to succeed.
We can as a people create many anti-corruption programmes organised by various social groups across the country and make sure that these groups survive to achieve their purpose.
The media has a major role to play in eradicating corruption in our society, both traditional and social media. Government must fully support the media in achieving this. Television programmes on corruption prevention must be introduced and telecast in every news channel during prime time in the country.
We strangely obey the law and behave so well when we travel or live abroad, but when we come back to our own countries, we forget and behave like everyone else. We are all part of the problem and we can all be part of the solution. Let us make laws and implement them strictly. The Europeans and Americans have won the fight against corruption because their laws work. There are no loopholes and the systems are working just as planned.
We may not achieve ours in one day, but, with time, we will eventually get there, as we genuinely commit to fighting corruption. Unfortunately for us, some of our people who have the voice do not have power and some of those with power do not have sense, hence making the fight against corruption very cumbersome.
If we take the fight against corruption for granted, the stench will hit us all hard in the future and common sense will definitely kick in, and anger and anguish will rekindle the flames, while critical thinking will dispel the moribund rhetoric and hardline actions and revolts will be inevitable.
For many years now, we have seen and heard about how some government officials, even some of the private ones in connivance with some top politicians loot a jewel of a country to a shell with impunity and we are always fooled by their façade and oratory skills.
The government should empower the National Commission for Civic Education with enough resources to draw various programmes to educate citizens on corruption prevention. This education can always be done by them in schools, churches, mosques and other public places to show how serious we are about eradicating corruption somewhat completely in our society.
The appointment of a Special Prosecutor in Ghana to fight corruption is a step in the right direction, but it should not just be about the appointment, but the work the one appointed will accomplish. The corruption canker has deeply eaten up the fabric of our society, especially public office.
It is good that that office has been created and it is an independent, non-political body with the relevant capacity to lead the fight against corruption, but it seems that many Ghanaians are not satisfied with the work of the Special Prosecutor, so far.
Mr. Martin Amidu who was appointed by President Nana Akufo Addo as Ghana's first Special Prosecutor has done nothing substantial, since his appointment, aside from complaining and writing epistles. If proper steps are not taken by him to help curb corruption as he promised prior to becoming the Special Prosecutor, his office will be seen or is already seen as a drain on the national purse.
We must all make sure that there is an effective law enforcement which is essential to ensure that the corrupt people in our society are named, shamed and punished; this will break the cycle of impunity and many people will be terrified to get involved in corruption.
In this country, when people are guilty of corruption we hardly punish them, we sometimes only try to take back whatever they have stolen from the country, without any proper punishment meted out to them, hence making others also get involved knowing that there is no any punishment if even being caught in the act of corruption.
It is true that corrupt people will elect a corrupt leader. We cannot pretend that it is only the politicians who are corrupt, we are all corrupt in one way or the other. For instance, many people demand money or gifts from politicians, before they vote for them. And, because they want to win elections, some of them take loans from banks and friends, with the hope that if they win power, they will recoup their monies, but let us ask ourselves, how are they going to recoup their monies, without engaging in corruption?
Let us as people stop demanding money and gifts from our politicians during elections and our politicians should also stop giving out money and gifts to the people. Let us vote for people based on their competence and track record, and not based on how rich they are and how much money they can dole out during elections.
The government should empower the people by providing employment and creating conductive atmosphere where others can easily create businesses and make a decent living. There should be a proper welfare system where the weak and vulnerable in our society can always get support to feed themselves. There should be good condition of service for workers and salaries of workers should be befitting. All these can help curb corruption in our society. Let us not give up the fight against corruption, though many powerful people are involved.
Let there be a massive campaign against corruption at all levels in the country. We may even have to add it to the primary, secondary and tertiary curriculum where students are taught about corruption and its negative effect on our society so that the new generation will be better than this current one when it comes to issues of corruption. They may see corruption as a grave sin and not cherish it like we do now.
Waterz Yidana
Author of Madman and the Drunkards