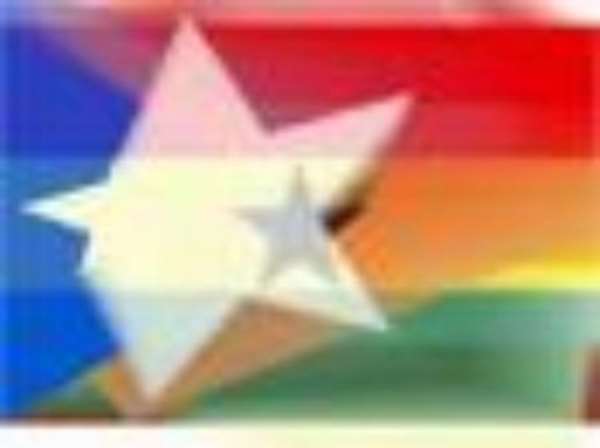 Parents' sending their children home to be educated is not a new phenomenon as Cathleen Coe claims. This is a trend that has been going on for over 4 decades, especially among the immigrant communities living in the west.
It is true that over the last 2 decades this trend has taken a new twist as parents' tend to work longer hours. The cost of child care, and as Coe explained, tradition plays paramount role in choosing to send offspring home.
In United Kingdom and continental Europe many black Diaspora, mainly from the Caribbean and sub-Saharan Africa, including second and third generation parents are sending their children to their countries of origin to be educated. Most blame the quality of the education and the culture among the host community of blaming black kids for ill in society, which is underpinned by racial stereotyping.
In a study that this writer that this writer was involved in, looked at the reasons behind why black boys are under achieving at school, the findings were quite frightening. Mainly white female teachers and dinner ladies label many black boys as failures and often stigmatised them as either thieves or involved in drug dealings. Some of the children were as young as 10years old. The persistent blaming of wrong doing takes that "fighting for success" spirit from these boys.
This labelling does not stop in the classroom but continues to the playground. Majority of the boys studied turned out to be perfectly good boys at home. What most lack at home were a father figures or someone to read to them at bedtime, someone to take interest in their home work etc.
The growth of quality boarding schools in the homeland (often established by Diasporas who work as educators in the west and thus have experience of how the education system fails black boys) and the competitive school fees in comparison to their western counterparts entice most black Diasporas to send their children, mainly male children home.
As Ghana becomes more stable both politically and economically, so too the mushrooming of private boarding schools. In recent times the traditional boarding schools, like Achimota, Presbyterian Secondary School, Opoku Ware, Prempeh, Mfantispim, Accra Academy, Great AMASS, St Augustine, Aggrey Memorial Secondary School, Sekondi College, Aburi Girls, Holy Child Secondary School, Mfantisman, and others are establishing links with their old boys/girls associations in overseas to tap into this growing market.
Unlike the Western 2 parent family that forms the nuclear family, in most developing countries, the extended family system is such that children can be raised by any family member. When this writer was growing up in his hometown of Sekondi, the whole neighbourhood was one big family, though majority were not related. Every household in the community treated each child equally. An adult can punish a child (of no relation) if that child misbehaves. Children are raised by someone other than their parents.
The frequent interaction of Nananom and their subjects in Diaspora, the numerous Ghanaian restaurants, shops and radio stations are all contributory factors. The hometown associations and churches have a focal point where parents discuss issues going on in their countries of origin. And within the West African community children are introduce to these groups at an early age where they are constantly reminded of their heritage. Some of the second and third generation children have taken on the traditional role of their parents such sending money home to distant relations or sponsoring a distant cousin by paying for their school fees and other logistics, thus the boom in remittances to Ghana.
Sending children home is also a way of reconnecting with the motherland. During the Korean, Malaysian, Chilean and Chinese "Miracle years" the roles played by second and third generation migrants were crucial to their success. The same pattern is emerging in India's "Economic Miracle" now unfolding right before our eyes. In the case of India the generation of migrants relocating to the motherland goes as far back as the 4th generation.
In 5 to 10 years, the children who are being sent home to be educated would one day become the leaders of industries, policy makers and technocrats in our motherland. The fact that they went, saw and participated at their formative years would prepare them to one day relocate home and help our motherland achieve the dream of becoming the first sub-Saharan African country to achieve continuous economic success…….this is no longer a dream or an illusion folks……its now a reality. Our hope lies firmly in our children's hands, the future leaders of tomorrow. Our investments in them by sacrificing, at times at the verge of forgoing luxury to send them home to be educated. The pull factor is such that soon we will all pack our bags and head home to help develop the motherland. Hen ara hen asasi ni (The land belongs to all of us).
God Bless our Homeland Ghana.
Peter Jeffrey
London.