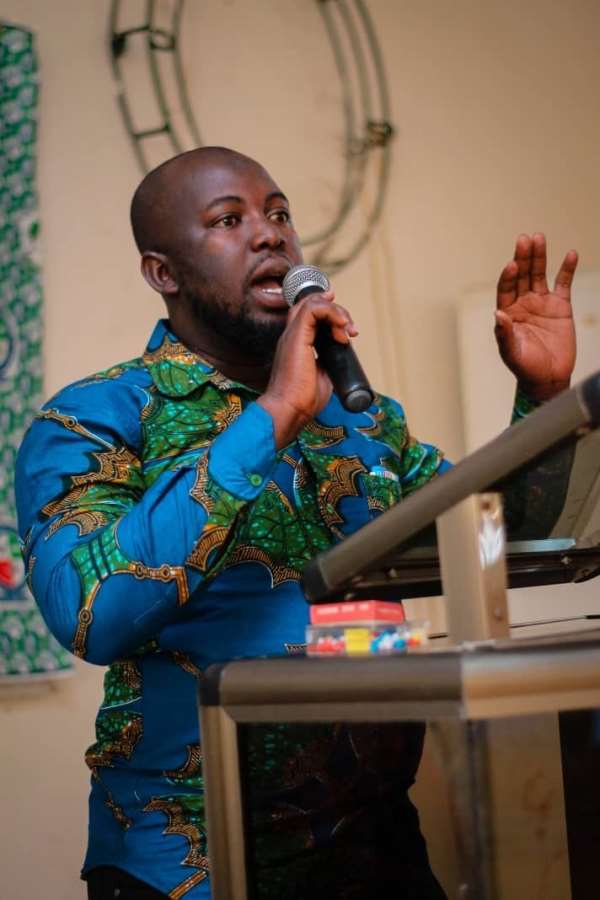 We live in a society where wealth has become synonymous to nobility. The question is not how you become rich overnight, rather celebrated as a hero and honoured for accruing wealth. Children now expect adult men to bow before them because they are driving the latest SUV salon cars. Old women and grandmothers are often left to feed on their own. Most of them die from hunger and some become homeless.
The death of oldest people attracts high funeral and merry-making. Majority are just always pretending to show love, rather happy such innocent old women are gone. They never feel the love in their advanced age. The nicest coffin in bought for their burial, the renowned scholars in society officiate their funerals and sometimes the beautiful posters are designed to celebrate them in the face of the humanity of the number of grandchildren and great-grandchildren they have left behind. She suddenly is the queen mother in death. This is the true state of our older generation in Northern Ghana. We must rewrite our story and stop sending most of our old women in particular to their early graves based on act of wickedness.
The wicked murder of our grandmother in the Kafaba community is just one of the many stories, some are left to suffer and die in silence. Most sons and daughters desert their families and run to the south have been allegedly told that their grandmother is a witch; this might be the case why old age in Northern Ghana has become a curse.
If she was a grandmother of wealthy politician this won't have been her faith.
If she is a granny to a successful businessman she would have been celebrated on her ninety birthday.
If she was educated enough the cameras will have been interviewing her as a successful grandmother.
If she had someone to stand for her, she could have at least had little hope of defending herself.
If she had energy, she could have fought back.
Her only crime was born in a wicked world where lives don't matter anymore.
I lost my grandmother in 2019 and still feel the pains of losing her. She died at the age of 117 years, haven blessed me for granting her wish of giving her a great-grandchild. I could not grant her final wish of been the one to lower her in the grave. I live far land from her. We got separated by school and job. I have always loved my grandmother and still honouring her for been my guardian angel. I visit her regularly and feel happy anytime I see her in my dream, even after death.
How will people deny others the love of a grandmother? What a wicked world we live in to have women leading the charge to humiliate and to murdering a grandmother like that? I have never killed, for my faith detest that, and the sin of killing could lead you to hellfire. But for the love of my grandmother of blessed memory, l can wipe a whole community if at her advanced age of 117 she was associated with the accusation of witchcraft to my hearing, let alone a gruesome murder.
Disheartening is the accusation that the lynched grandmother of Kafaba was the cause of the community not experiencing rain. This is silly and barbaric. The soothsayer should have the power to command rain and defeat her spirituality.
More annoying is all those idiots' who stand aloof and watch a grandmother murdered, will never right in any documentation that, he or she is a traditionalist, rather Christian or Muslim, yet you believe in divination.
We claim as a country, to have transformed the ministry of Women and Children Affairs to Gender, Children, and Social Protection, yet we still have a lot of witches camps dotted all over Ghana?
What of those who physically murder people for rituals, they are not witches?
What of those fraudsters who claimed to have the power to transform anything into the money they are not witches?
What of those who have the courage to murder the grandmother, they are not witches?
Unless of course, we want to continue to been hypocritical our country is in a state of lawlessness. From the Makola killings in the 90s to the murder of major Maxwell Mahama; from the killing of Adam Manama to the murder of innocent Zongo men by security forces in Kumasi; from the murder of nurses to now our grandmother in Kabafa, we have not demonstrated courage to applying the law. Mob justice, rape and state of lawlessness has further exposed our society that, life doesn't matter and so people are increasingly becoming the law.
This is the danger of the Ghanaian society; we are under international pressure to repeal the death penalty, of what use is the death penalty in Ghana, if people who are supposed to be executed and their bodies thrown in the forest are walking freely in our society or enjoying life in prison and now pretending to be so-called Men of God, it means there is nothing to be proud of as a Ghana.
I am grieving because am a Ghanaian; am grieving as a young man who knows the value of grannies; am I grieving as a young man who may one day grow to become a granny.
We need to begin to do the right things as a country, these vampires' that ended the life of the grandmother must be made to face the death penalty, it is the only consolations we could be happy with as well-meaning Ghanaians.
Political leadership, is to advance social and economic agenda, including security, social justice, accountability, and social protection. We must bow down in shame as a country, the mob justice, lawlessness, and acts of impunity is now what Ghana has become.
As for the Kafaba community, we won't only allow you to Allah, we will add our prayers for generational curse's as you murdered an innocent grandmother for been too superstitious.
It is a pity that poverty that is created as a result of Ghana's failure to lay down sound economic foundations that will propel trickle-down effects, now see poverty as a curse and the tagged an impoverished old woman as witches.
I called on the ministry of gender, children and social protection and the government to demonstrate leadership and fast forward get justice for our grandmother.
The CSO, religious groups and political parties and government must not only be vocal in condemning the gruesome murder of the 90-year-old woman rather lead a campaign to seeking justice for her. Let me advice the good people of Ghana, don't support evil because it has not affected you, one day it could be your turn.
#Justice4GrandMother
Tahiru Lukman
Youth Activist, Development Consultant & Pan African Author
Tel: 0209154057
Email: [email protected]