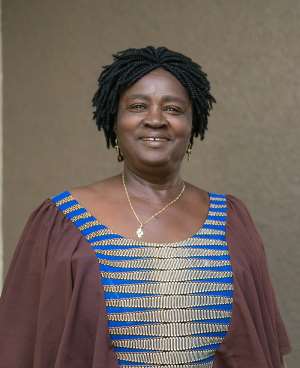 Prof. Jane Naana Opoku Agyemang is a colossal figure who promises re- definition of genuine leadership that is on demand currently. She believes in broad based commitment to development. She contributed to the establishment of University of Cape Coast Medical School.
Do not limit her constituency to Cape Coast and the University.
She has unlimited constituencies because majority of Ghanaians who are crying for true leadership without dividing the country come from constituencies across the country. They are looking for inclusive governance , protection of businesses and respect for all.
On the economy, an economy is run by a team and not one person. The late Aliu Mahama was the Head of the Economic Management team. Prof. Naana has the ability to put together the complement of men and women as well as the youth to implement and monitor a manifesto derived from the people. The NDC has many astute finance and economics professionals to constitute a formidable team.
The economy is about commitment to the people and development.
Challenging Prof. Naana Opoku Agyemang about the economy is like asking whether a professor of English is qualified to be the Vice Chancellor of a University with Medical School, Agriculture, Economics and Engineering as Programs. The answer is obvious.
The fixation about somebody being the Chairman of the Economic Management Team is to hype without substance. For the avoidance of doubt the word is team and the Chairman of the team must have the ability to collate the assessment by the team to redirect the various sectors.This ability is what Prof. Naana Opoku Agyemang brings to support the flag bearer.
Recall that when the late Prof Mills was implementing strategic projects such as the Atuabo Gas Processing Plant, removing Schools under tree, completing N1 highway and promoting peace among Ghanaians, the Head of the Economic Management Team was H.E. John Mahama who has no Economics title.