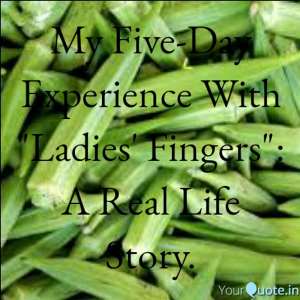 Attached photo
As if it was a true revelation, but at some point in time it appeared like a dramatic irony of life. Likening it to weirdness I think is an underestimation but I think that looks closer than it being strange or dramatic! I was so clueless that I didn't even know what was going on that day. Even though it took me by surprise, the situation's overwhelming nature was far below a calculable margin of possibility.
As usual with my routine daily activities in this coronavirus pandemic time: writing daily quotes in the morning, attending to my pigs...of course I've to because they're my children, doing some readings online, eating...resting and have some sleep...wake up..., joining hands in the cooking exercise, chatting and checking up on babe makes the day spicy...u know that thing...erm but watching the Book of Acts documentary illuminates my faith and keeps my day more vibrant, watching my favorite TV channel...One HD...and many more interesting activities.
The 18th day of June, 2020 presented an interesting but a different and weird page of my life: it was like a struggle between a "gazelle" and a lion. Everything seemed cloudy, stormy, frightening and implicit. It was quite some time I had contact with "ladies' fingers" because my dad once told me there are certain "natural allergies" in men and if yours is extremely high, it's not advisable to consume it. He further stressed that if you continuously eat it as a man, especially if you're old, you'll experience waist pain, which will may eventually reduce your performance in bed...even though a little of it wouldn't be bad. However, it has significant health benefits such as improvement in digestion, vision, skin health, and strengthening of bones. But my reason for tasting it that day wasn't rooted in curiosity though; I found it to be an appetizing instrument to strengthen my appetite for that evening.
When I saw my sister busily preparing it, I went closer to it, and then went to my room to get busy with my laptop because it's not the kind of recipe I'm fond of. Some few minutes later, a sweet aroma flashed through my nose...I kept inhaling it until I entirely followed it to its owner. Immediately I saw it, my appetite level rose by 50%. While the "ladies' fingers" was ready, the banku had just began. It had been on fire for just a minute. While hunger was sounding like the beat of a drum in my tummy, patience was struggling with me. But of course I had no option than to count my fingers as many times I could until it was fully ready. I immediately and hurriedly rushed to the scene, and while my mum was in haste to serve my first, I had already served my I'm my hand. I ate as much as I could in the saucepan and the rest was served in my curvy bowl together with the "ladies' fingers", a touch of "kako", a little palm nut soup on top of it, and fried fish". They matched perfectly for my supper. With a minute of three to four, the banku was no where to be found in the bowl: the catalyst, "ladies' fingers" has done its job perfectly, and it's now ready for the internal machine to also distribute it to the rest of the body.
In the evening around 8pm, I felt uneasiness in my body, with my stomach experiencing it most. My stomach seemed heavy than the original tiny tummy I used to have even after eating 2bags of gari. It stopped for sometime and got intensified at around 9pm, then it suddenly became calm at its normal position.
The next morning, I felt that my stomach was blank, as if I didn't eat anything that night. I was just imagining where all the heavy delicacy I ate had gone to. In fact, I needed nothing less than the thickness of banku to quench that fire of hunger. But I needed a starter to keep the place a bit calm before the actual game would begin, which eventually didn't happen because I'm not fond of buying porridge outside our home premises. That meant that, I had to wait for banku to be kept a little warm, since it was yesterday's, as well as the "ladies' fingers" and the palm nut soup. I did justice to it immediately it was ready, and as usual it happened in a flash! I felt more energized and heavy afterwards, which aided me to perform multi-tasks within a short period of time, and spread throughput the day.
In the evening, fufu and palm-nut soup was the menu. Fufu and banku have been struggling over the past three years over the position of "favorite food". The race has not been easy at all because the level of satisfaction I derive after consuming both is almost the same. As I was busily attending to the pigs, I could hear the sound of the mortar and pestle talking, singing and dancing to the tune of each other. The mortar as usual has been there for a couple of years, and keeps marrying a new pestle almost every three months. Pestles by their nature don't last long because they use their energies and strength to perform greater part of the fufu pounding task. The pestle which performed the task was fresh and young, so the pounding exercise went perfectly well, making it look so sweet and smooth. The aroma of the soup in the kitchen directed my feet faster to the kitchen than I could normally do. When I entered the kitchen, the " ladies' fingers" was also being heated on the coal pot, which promoted me that a combination of it and fufu would taste outstandingly delicious. Mine was served and it even tasted more delicious than I earlier perceived. It increasing the rate of swallowing the fufu by 150%, which made me finish the food three times faster than the normal time of finishing.
The next day, I performed my normal morning task, and even took an extra role. When I went to the kitchen my breakfast, which was "efie koko" was neatly served together with butter bread. After some few minutes of taking it, I started experiencing convulsion and uneasiness around my abdominal cavity, and within my stomach. At a spot, I visited the washroom continuously for about three times with a heightened stomach pain. My mum who as usual has a stock of first aid drugs in her bag, gave me two pieces of it, which I immediately took. All the stomach ache curing drugs were visited on that day, but the situation stood still. Bloating, cramps and gasses in my stomach were very evident. The much I could eat that day was a three spoonful of food. I only forced myself to take "koko" in the morning, but in the afternoon and evening was like a war. My stomach was cold towards me, showing its unreceptiveness for food that day. I went to bed earlier than usual, and lied in a single position for some time before repositioning. It was one of the toughest moments in my life: the pain was too much to bear, but I kept praying to Maker for His healing mercies.
On the 21st day of June, Sunday, I couldn't go to church because my situation remained adamant. My diarrhoea heightened, coupled with loss of appetite, body pains, and stomach pains. I was just lying down in my room - even though I felt like coming out to do perform my normal tasks, but my body was reluctant to go out. I was consistently adhering to my medications yet there wasn't any sign of improvement. It further made me traumatized, and emotionally stressed at some point. I was sometimes perplexed by my condition because it was becoming worse as the each day. The harder I try to embrace my old self, the greater I experience the pain. Even though I was not so certain about the root cause of my condition, but it was obvious the "ladies' fingers" was the speaheader of it, and I also never ceased to work diligently towards it. Prayer was the most powerful tool I used because I strongly believed that the One who created my body has solutions to its problems.
From 22nd-23rd June, my condition stood still, however, I was able to eat almost a half of my normal meal size. When I'm sleeping at night, it's as if they're playing a premier league in my stomach. It's like something is running to and fro my tummy. That was another stress I had to cope and manage. All my coping strategies and management skills were at effective play.
Early next morning, my dad introduced a new drug to me, which I immediately took, even though I had not eaten anything. I took it without hesitation because I knew the struggle and pain I was experiencing. Within some minutes, I realized my diarrhoea had stopped, and I no longer experience bloating and movement of gasses in my stomach. After taking my breakfast, I took a little rest, and went outside. As I was standing in front of my door, I started experiencing bloating again in my stomach, but this time around with a burning sensation which was just a flash. I sat down for a while, and then went back to sleep. When I woke up, all Glory was God's because the pain had lessened, and everything seemed so well in my stomach, even though I was experiencing intermittent burning sensation, which was the side effect of the drug I took.
Author: Theophilus Quaicoe