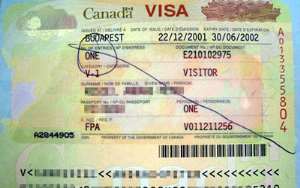 A university lecturer and musician from Ghana invited through a Canada Council grant to teach at York University and perform has been refused a visitor's visa, say the people trying to bring him here.
Francis Kofi Akotuah, a 31-year-old who has taught at the University of Ghana, Legon, for 11 years and is married with two small children, was denied entry because immigration officials concluded he was at risk to stay here, didn't have strong enough ties to Ghana and didn't have an adequate travel history or income.
"The government supports us with one hand and takes it away with another," said Larry Graves, the York lecturer and musician who won the $3,000 arts grant to create a month of programming around Akotuah. The Ghanian master drummer was to visit Toronto, Ottawa and Montreal, where he was invited by McGill University music department to teach a workshop.
Graves, whose band Mr. Something Something has been nominated for a Juno award, met Akotuah while in Africa. He plans today to make another appeal to authorities on Akotuah's behalf, armed with more documents and a letter from NDP immigration critic Olivia Chow. Akotuah has a permanent university job and a return ticket.
In recent months, visa officers abroad working for Citizenship and Immigration Canada have refused visitors' visas to three Asian film directors scheduled to attend the Vancouver Film Festival; the Eritrean foreign minister; the head of the national Nigerian library association; four Nigerian wrestlers; 19 Iranian scholars and artists; as well as labour leaders from the Middle East and Nigeria invited by the Canadian Labour Congress.
Madona Mokbel, spokesperson for the Ontario region of CIC, said, "Thousands of people each year are admitted to participate in events hosted in Canada. Our visa officers work to ensure that all visitors will leave Canada voluntarily at the end of their authorized stay."