American Actress Ebbe Bassey Making A Comeback On African Screens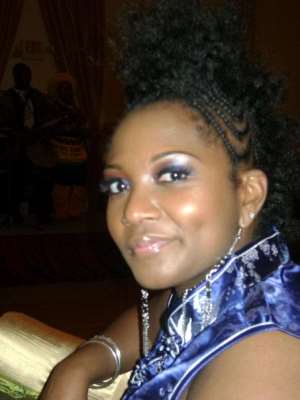 Ebbe Bassey, an American actress of Nigerian lineage, is expected to make a comeback onto African screens after her flawless and amazing performance in Turning Points Pictures' 'Ties That Bind'.
Her delivery in the award-winning film, directed by Leila Djansi, is being eulogized across Africa by movie enthusiasts as well as critics who have seen the movie.
Leila Djansi, according to signals picked by NEWS-ONE, has Ebbe Bassey in her plans for her upcoming movie.
Details of the upcoming moving are yet to come out but Leila Djansi described the movie on social network, Facebook as a romantic drama.
Sources said she tipped Ebbe as one of the lead cast.
The technical productivity of 'Ties That Bind' was just impeccable. The cast's screen presence and delivery were awesome but Ebbe Bassey was the one who got thumbs up for her delivery in most reviews.
She played a supporting role as 'Maa Dede' and got nomination for it at the 2012 African Movie Academy Awards.
"I thank Ms. Peace Anyiam-Osigwe, the AMAA awards board members and voting body for considering my work and honoring it with a nomination. I would say that this is my first film shot in a country in Africa and the reason is because the director, Ms. Leila Djansi, is the first person to have offered me the chance to work in a film telling an African story in Africa, Ghana to be specific. This was my first offer and I jumped at the opportunity," she was quoted by a number of news channels.
Ebbe was born in New York and had a wonderful childhood growing up in the city of Calabar, Cross River State. She went back to New York permanently in 1991.
She began acting in 1997/98 when she walked into an audition and got a role in a play. After a friend saw her, he advised her to consider taking classes which she did for two very intense years- from 1998 to 2000.
Ebbe Bassey
She attended the William Esper Studio and, under the tutelage of the estimable Maggie Flanigan, honed her craft as a method actor.
Ms. Bassey went on to be comea co-founding member of the Tupu Kweli Theatre Company through which she explored socially conscious work such as 'Reality', 'Trapped', 'Guilty But Mentally Ill', and 'One Wish'.
She has worked with companies such as the Classical Theatre of Harlem ('Madea'), Manhattan Theatre Source ('Swift Encounter'), 29th Street Rep/PACT ('Issues'), Manhattan Repertory Theatre ('Behind Mountains Are Mountains').
After working on a Virgin Mobile commercial with R&B singing sensation Kelis, Ebbe was chosen from amongst a hundred actors to be part of the first New York ABC's Diversity Talent Showcase in 2003 at the Acorn Theater. This venture led to a part on 'NYPD Blues' and several stints on 'Law & Order: SVU'. Her first film role was in 'A Spoonful of Sugar' that first aired on World AIDS Day on Showtime Network on December 1, 2003. This inspiring film introduced by Alec Baldwin touched hearts at film festivals in the United States, Canada, Europe, and Africa.
Ebbe has appeared in Nikyatu Jusu's 'African Booty Scratcher'. The film was premiered at the American Black Film Festival in Los Angeles, California and subsequently shown on HBO. She is the writer, executive producer and lead actress in the short film 'Siri Oko Fo' (Mending Fences), which explores the themes of love, family bonds, same-sex parenting and female genital mutilation in Nigeria.
The film made its debut at the 2008 Cannes International Film Festival in Nice, France and was screened at other festivals such as the Hollywood Black Film Festival (Los Angeles, California), Urban World Film Festival (New York, NY), Boston International Film Festival (Boston, Massachusetts), Raindance Film Festival (London, Great Britain), Mid Atlantic Black Film Festival (Norfolk, VA) etc. The film won two awards at the Nigeria Entertainment International Film Festival. She has completed work on short films 'Drawn', 'The End of Winter', 'Say Grace Before Drowning', which was screened at the 2010 American Black Film Festival in Miami, 'Brooklyn Shakara' showing on Fox TV, and the web series 'Harlem125', which centers around Nkem, a Nigerian-American single mother without a green card struggling to make ends meet as a waitress, while pursuing a career as a singer-songwriter.
Last year, she worked with Issach de Bankole, Angelique Kidjo and Bukky Ajayi on 'Ma George' which was directed by Andrew Dosunmu. She also worked with Kimberly Elise in 'Ties that Bind' and recently completed 'Doctor Bello' with Isaiah Washington, Vivica Fox, Jimmy Jean-Louis and Genevieve Nnaji.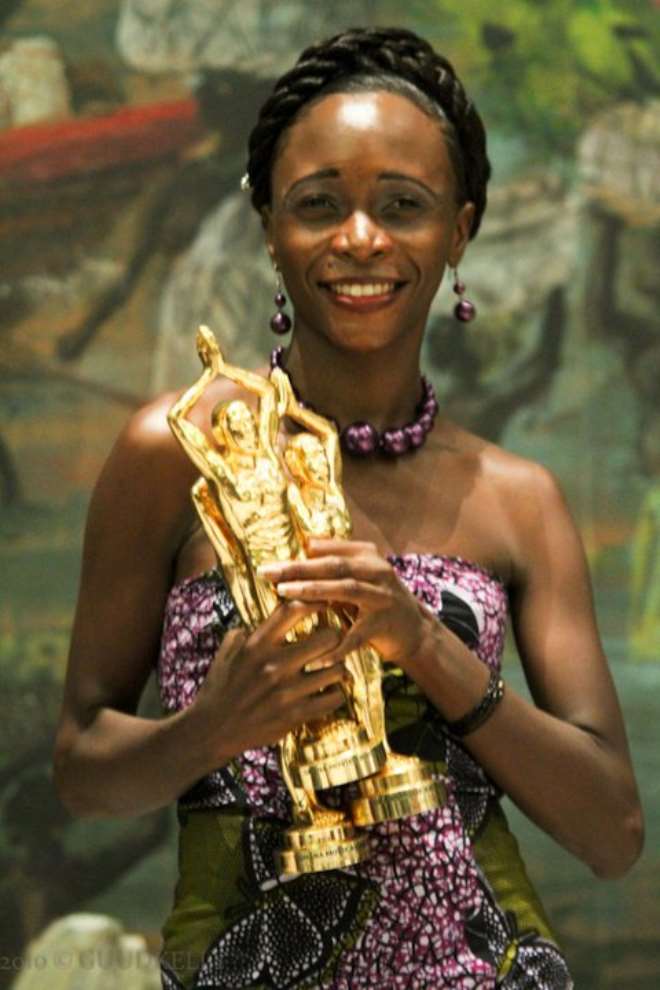 DIRECTOR; LEILA DJANSI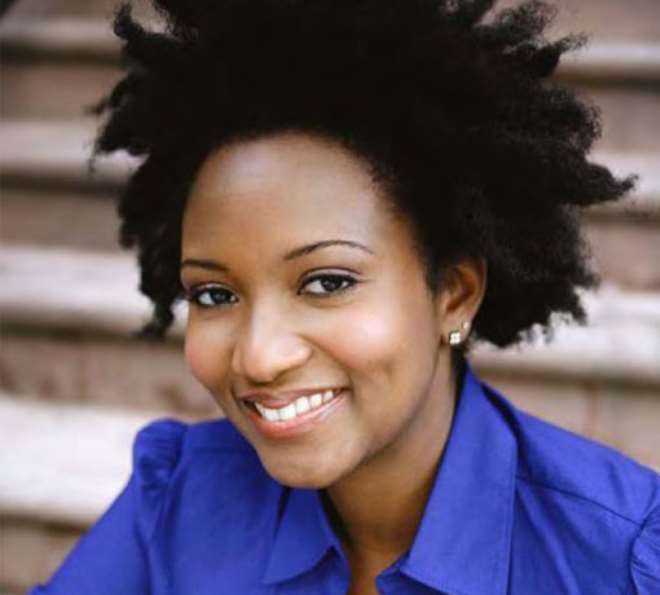 EBBE BASSEY2
EBBE BASSEY1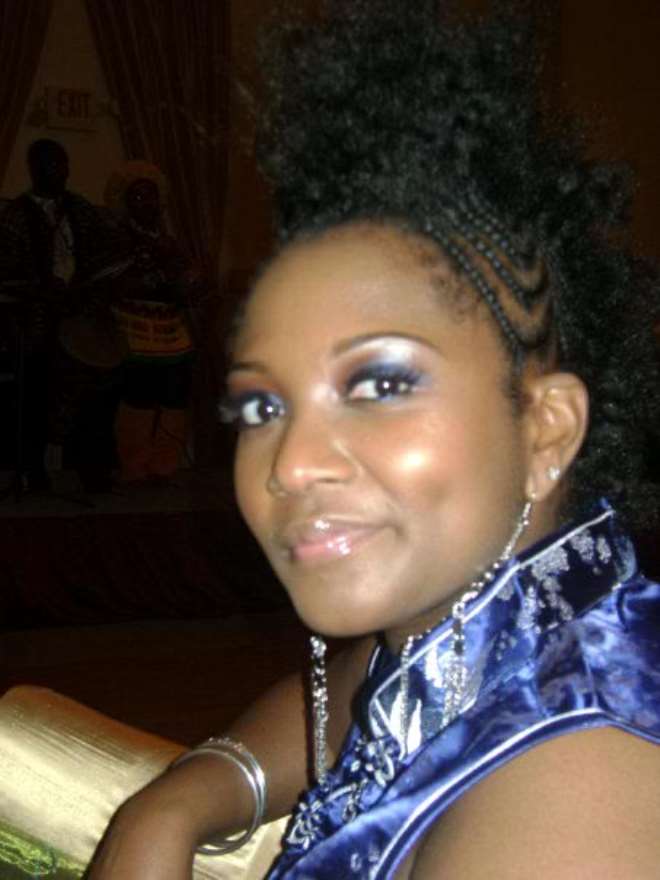 EBBE BASSEY