August 1, 2013
|
Celebrity
Chidi Mokeme And Habiba Abubakar In Big Fight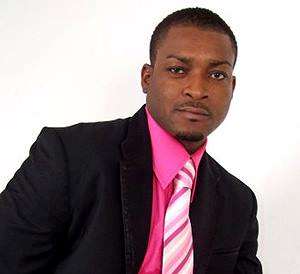 It is common knowledge in the Nollywood circle that Chidi Mokeme was the one who helped Habiba Abubakar in her duel with Jim Iyke.
He assisted her to effectively counter all damaging write ups and online postings geared towards blackmailing her from getting back the huge sympathy loan she gave Jim Iyke to boost his clothing business which became the source of all her problems.
You may recall that after taking her millions , Jim Iyke in an attempt to default from paying the loan , launched a war of blackmail against the benevolent lady claiming that his refusal to sleep with her was the sole reason why she demanded for her money.
Nobody believed him as the amount was huge and with legal documents to show that it was meant to be just a loan and nothing more. What may be news to many who followed the case to the end, is that Chidi Mokeme couldn't resist the dazzling beauty of the delectable damsel.
The grapevine had it that Mokeme and the Abuja Lady had since became entangled in hot romance as the duo had been spotted in and out of Five Star hotels and Executive Guest Houses in the capital city and other locations In Kaduna and Kano, the birth place Of Habiba Abubakar. Chidi Mokeme cashed into the assistance he rendered to her. His reputation for preying on vulnerable ladies is legendary.
To jog your memories about this young man,Chidi Mokeme, a few years ago he was in a dirty fight with a woman he impregnated and dumped her to bring up his son Daniel solo. The valiant lady pursued Chidi and finally forced him in the last four years to begin taking some responsibility for his son who was 15 years old June this year.
She is not the first one he had dumped in the like manner but the only one who had the courage to tackle him. Those on the heels of Chidi's escapade insist that the gigolo boasts that he at any given time has no less than a dozen women he is preying on. His specialize is married women and old ladies like Ita Giwa whom he has milked continuously.
He operates mainly in Abuja , Lagos and P/ Harcourt. Now back to the hottest news making the online round that Habiba now has a child for him and his family are very well aware of the new born baby, especially his mother who Habiba gave an ML Mercedes M/class during her birthday in March this year.
After trying so hard to make Habiba remove the pregnancy to protect himself , the two have now resorted to twitter and email fights and it is taking a dramatic turn with Chidi desperately threatening to publish some Internet created and generated X-rated pictures , mails, and fabricated texts messages to disparage Habiba and embarrass her and her children , Who are innocent in this case.
This has resulted in a big fight. Habiba having fallen to this scammer is no pushover according to those who know her. This issue has caused her so much trouble already especially losing her marriage. Habiba is in deep shit with her husband apart from sending her away, he has also dispossessed her of her three kids. A close friend of hers commented that Habiba is now a bundle of pity, down and out, while Chidi is out there enjoying himself, probably doing same to another lady.
She is billed to reverse the press interview she granted last year denying any relationship with Chidi Mokeme to save him from embarrassment and save his reputation. She is so bitter and feels stupid allowing him to cajole her into saving his skin in the interview. The concern of all right thinking human beings with conscience is not Chidi or Habiba because they are consenting adults , but the child. He should be properly introduced to his family.
Threats to Habiba's life and reputation through damaging publications can do nothing to change the facts on ground. All their secrets are now in the public domain . Chidi Mokeme should sulk in his new found problem and be man enough to accept responsibility and stop further damages to the two families. Let this be the final lesson to both of them. Women are human beings and not mere objects of lust and greed. My heart go out to the innocent children he is rumoured to father.