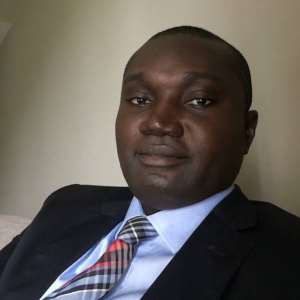 Ghana's High Commission in South Africa has revealed how they assist Ghanaians who finds themselves in trouble in South Africa.
In an interview with Ghana's Blogger Kobby Kyei, Hon. Charles Owiredu was speaking on some difficult aspects of the work of the High Commission of Ghana in South Africa.
Hon. Charles Wiredu revealed that the difficult part of their work where some Ghanaians are taken to court for something they have not done, but pleaded guilty and they had to find ways and means to help them out.
"Sometimes we are confronted with situations where it will be really difficult. So you are here and a Ghanaian will call you that I've been charged for a crime that I have not committed. Like, say defiled somebody. The matter has gone to court, I had a lawyer, but I've been found guilty. What do you do?
"So you go to meet the Ghanaian and speak to the person and the person tells you that I didn't do it. I wasn't there, but the person is a Ghanaian. You are bound because it's our citizen. So you have to do whatever it takes to sometimes engage the services of a lawyer to see if we can have an appeal process" he stated.
He recounted a time where a Ghanaian went unconscious after being knocked down by a vehicle in South Africa.
"We also have a situation where a Ghanaian was knocked down by a vehicle and then the person is in a Coma and when we got the news, went there and when I saw him I just shed tears. This is somebody who came here to seek greener pastures, he's got families in Ghana then this unfortunate incident happens. When it happens this way, you are just helpless what can you do?"
For him, these happen to be some of the things that make their work difficult.