Sony Achiba Finally Names 'Enemy' Who Collapsed His Career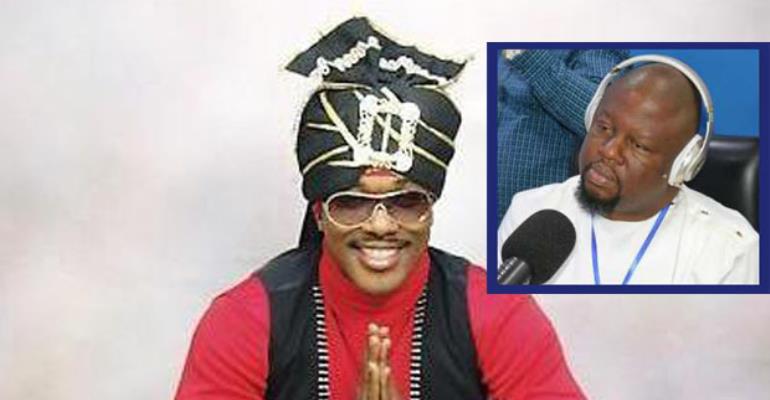 Sony Achiba has blamed Fiifi Banson for cutting short his musical career.
The artiste, who is currently based in the UK, said the severe criticism about his song 'Wo Ne Medofo' from the Kasapa FM's Morning Show host negatively affected his career, hence had to relocate to the UK for greener pastures.
Known for introducing his own genre of music — hip dia — which is a combination of hip-hop, highlife and Indian music, Achiba recounted how Fiifi Banson discredited his song.
According to the artiste, he reported Fiifi Banson to his superiors for the extreme condemnation of his song live on air at Peace FM.
"Fiifi Banson criticized my song called 'Wo Ne Medofo'. I did the video with Nana Ama McBrown and do you know how much I spent doing that song? I brought him from India. And after doing the song you (Fiifi Banson) tell me the song is a 'stupid' song and not a good song. Have you written a song before? How dare you talk ill about the song. At that time, I couldn't voice out after his criticism. I felt so hurt at that time but the reason why I'm now voicing out is that I want to free myself from the pain he made me go through all these years," Sony Achiba told Agyei Frimpong Christian on Onua FM.
The presenter contacted Fiifi Banson for his side of the issue but he declined to comment.
Meanwhile, the hip-dia artiste is currently promoting his new single titled 'Fufuo'.
Achiba, a product of Kumasi Technical Institute (KTI), who is currently schooling in London, has three albums to his credit — 'Indian Ocean 1' in 2001, 'Indian Ocean 2' and 'Indian Ocean 3'.