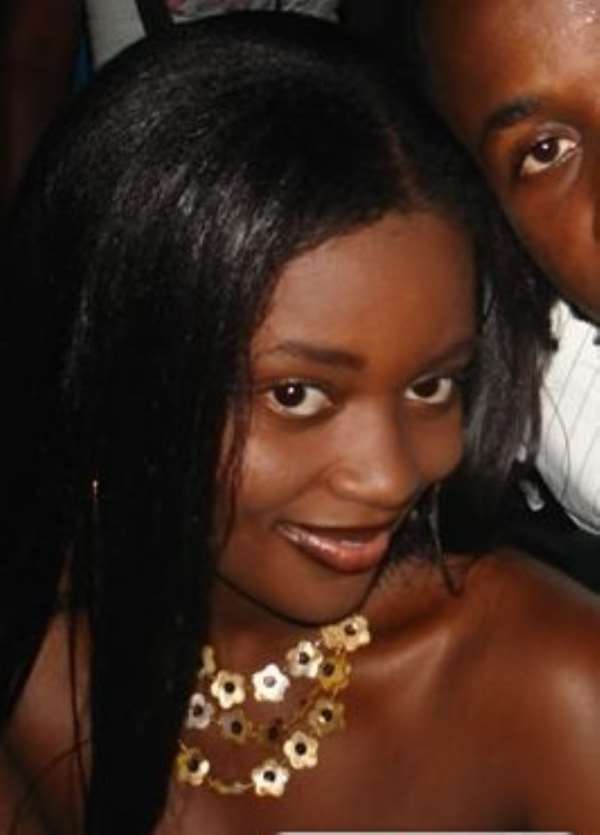 Jackie Enyonam Appiah
Things We Do For Love was undoubtedly one of the best TV series to have hit Ghana's TV screens. Its pictures are still etched on the minds of the many who watched it.
Directed by one of Ghana's acclaimed movie directors, Ivan Quashiga, the series was the favourite TV series of most second cycle students who always took to imitating characters such as Pusher, Aluta, Shaker, among others.
NEWS-ONE tries to find out what has become of some of the cast of the series.
Dede
Not many people are privy to her actual name as everybody calls her by the character name, Dede. She was born Alice Schreyer to a Lebanese father and a Ghanaian mom. A couple of years ago, she completed the University of Ghana, and worked at the university as a Teaching Assistant (TA). She later moved to the United States and is now working, according to NEWS-ONE intelligence. However, this paper was not able to establish the kind of job she is into.
Marcia
Known in real life as Sena Tsikata, she is now a Development Associate at the Institute for Policy Studies in Washington, DC. Sena holds a B.A in Psychology and a minor in Political Science from the University of Delaware. Her previous work and continued interest include working in community development and health advocacy as well educating through outreach media and theatre. She was the Co-Founder of the DASA Dance Troupe in Newark, Delaware and also served as a script consultant for Farmhouse Productions, a broadcast production unit in Ghana. During the visit of then President of the United States, George Bush, to Africa, she wrote some reports about how Ghana would benefit from the President's trip.
Pusher
Otherwise called Adjetey Annang, his character was the most sought-after during the series. He holds a Bachelor of Fine Arts Degree from the University of Ghana, Legon. He is around and has appeared in a number of Sparrow Production's movies including 'Life and Living It', 'Different Shades of Blue', 'Scorned' and 'The Perfect Picture'.
Information gathered by NEWS-ONE revealed that he was in South Africa as part of Drama for Life (DFL), which is a project he is embarking on. The project is aimed at using applied drama and theatre practices in the fight against HIV and AIDS in Africa.
Mark
He was Marcia's brother in Things We Do For Love. His real name is Vincent McCauley. After the series, Vincent appeared in a number of TV commercials and played a role in the TV series, 'Game People Play' before he disappeared from the screens. This year, he returned in an HM Production titled, 'My Sister's Honor' as the lead character, alongside Jackie Appiah, George Williams, Grace Nortey, and Vivian Achor among others. Sources say he has some new movies which are yet to be released. He was last spotted by NEWS-ONE at the premiere of 'Shakira' at the National Theater in Accra.
Aluta
The Afro-haired young man and son of the controversial Mr. Blagogee in the series is now a musician. He keeps his hair in dreadlocks now. Zimran Clottey, as he is called, has been maintaining a low profile after entering into the music industry. Not much has being heard about his music in recent times but he is around. This year, NEWS-ONE spotted the chap around Freddie's Corner at the Kwame Nkrumah Circle in Accra.
BB
BB who is called David Bossman, like some of his pals, is around. He now works with Charterhouse, the biggest event organizing company in Ghana. During the organization's musical concerts, BB is one of those who work behind the scenes to make things happen. He emceed the launching of this year's edition of the 'Stars of the Future' reality show organized by his company. Even though he is not noted for that, he steered affairs well.
Zinabu
She was the young girl who was impregnated by another man and subsequently forced it on BB. Adeline Adjokatcher, as she is known, was a student at the University of Ghana. She has completed and is now teaching, according to NEWS-ONE sources.
Shaker
Majid Michel was the 'Shaker' of the series. He did not abandon acting after the series ended. Majid is undoubtedly Ghana's reigning actor now with a lot of movies to his credit. He is also married with two kids. The sky obviously may not be the limit for the young man.
Enyonam
Jackie Appiah was Enyonam in Things We Do For Love. Like Majid, she is now one of Ghana's biggest stars. Currently, Jackie is not only a household name in Ghana but Africa and the world over. She has featured in a lot of movies, with some yet to be released. Now described as the Princess of Ghana's movie industry, Jackie would not regret her role in Things We Do For Love, as that was her eye-opener.
Ophebea
Ofeibea was one of Shaker (Majid Michel)'s love interests in the series. NEWS-ONE was able to get her first name as Yolanda. She now works with one of the banks in town.
Source: NEWS-ONE
Originating at www.ghanacelebrities.com