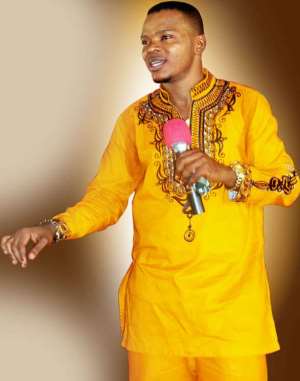 If you asked most Ghanaians about two things they love so much, many would tell you, they love their local foods and locally brewed gossip: Many Ghanaians love to hear bad news especially the media, which most of us understand for the sensationalism that it goes with it and the so called status it brings as many media houses would want to be known as "You heard or read it first here". For the past weeks, Bishop Dr. Daniel Kwadwo Obinim, the general overseer of the International Godsway Church has been featured in the Ghanaian media for many attention grabbing events, program, miracle or utterances. "Obinim loves attention" someone comments on a post on Facebook. "Obinim is fake" another commentator says on Facebook. "Obinim is a Charlatan and would be punished by God", a UK based Ghanaian so called holy person attacked Obinim on Whatsapp. Why all these attacks?, One would ask: Well our most reverend Bishop Dr. Obinim recently took the opportunity on his own private TV station, OBTV to express himself in a video which went viral about his spiritual prowess, expertise and encounters with evil doers and witchcraft. Did he go too far with the claims or was he opening people's eyes and mind to something deeper than physical?
So many people are talking: Yes, everybody is talking but is any of the critics God?
To be continued.........................................................................................
MUST WATCH: