My Dream Internet beauty beyond my Imagination.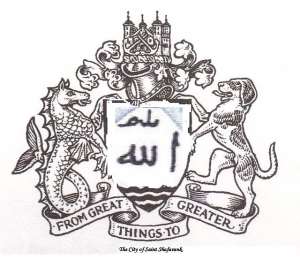 My Dream Internet beauty beyond my Imagination.
…"My dear it seem to me
You are fighting and struggling with,
Nature of natural plants of trees.
By any mean of power you finally will declare failure
To uproot the trees from the ground!
No matter how hard you try in your beautiful life
Your beauty will eventually dies as dry leafs
Under your own feet's.
Instead of fighting with nature of human being in life,
Search for real man to build the nest for.
Sincere Individual's often portrayed as known crazy and mad
In our society because they never fail their virtue in word,
They only leave cloud shade of shadow in life,
After we lose regret ever life and search for.
Who want in life was nothing but,
Beauty and sincere partner to love?
In humanity, with peace in our environment.
Beauty and sexy like you god fearing images
Who can guide you to fight in the name of love!
That will last and remain in human life as
Symbol of love Taj Mahal in India.
Unfortunately, one day,
You will sell your Image free to all
In the name of digital internet for
Rights individual's in your life,
That when you will also lose gifts of God
Your beauty of identities to the infidel world.
Nizam Dakait, the Bandit,
Ajmir, In India
Fall in love with his wife and children's
So much he ever loved in his life,
He had forgotten his creator the owner of the tree.
Finally his wife never accepted offer
Any crime of offences
If he ever committed
Duration of relationship in life for.
That when Nizam Dakait realized
How much is worth his love in this world
Other than almighty Lord?
He left his beloved wife
And want in the Jungle under the tree
Was fighting with natural death tree,
To became death tree alive again,
Giving fresh water every day,
Who is crazy in this world to follow!
For twelve's years alone in the Jungles,
Finally death Tree was surrendered to
And was talking alive;
'Ass-Sa-La-Mu-Allai-Kum,'
Another word Hello, or God bless you!
The sign of sincere love he devoted to
Leaving his beloved wife and children's in life
Remain in history in (786) Islam.
Nation today visit with tears on their face,
To his graveyard to honor
The last respect for
How much he was ever in Love?
Death tree ever to talk with human being.
May my Lord our commitment promise of love?
Never leave to dies alone,
Or regard as spam wastes of times.

Most often seen in Digital Internet love
Conquered our lonely home
Free to watch pornography and free to divorces love!
Says our Education Ministers
Without any attachments of virtue in life.
Others to follow your religious Representative,
Culture of Identities in this world?
To remain our love we ever were in this universe.
Once we ever was searching for
True love and Individuals to share,
Happiness and Joy what ever stored for us,
As natural tree and branches with fresh leafs.
I knew true love never dies in silent,
In any states we belong to,
No matter how hard enemies try to destroy
Innocent love faith and trust of all.
But at the end it remain in history,
Romeo and Juliet and Layli and Moznu
It called true love
In the states every one shares.
In any culture very rare peoples ever will say,
We never heard of their name in life,
I love you'
How much they paid to conquer this world?

Is worth more than any one can ever think of
Blink of their own eyes
And far as smallest star in the sky at nights.
Beauty and sexy image like you
Almost assassinated alone without bullet and Gun
After reading my E-Mail in boxes!
Thanks God no post man knocking my door for
Where is love letter coming from?
I lost word today how to say
'I love you'
Blink of eyes I may realize tomorrow
Your E-Mail account has been deleted or blocked.
Nor trace of beauty to trace ever again,
Far from beyond my reach,
What is I love you mean?
Today digital society.
Worse than life of animals or creature,
Those who has computer at home or offices.
Telecommunication mobile never gives free call
To no one but charge to say 'Hello'
Or to give miss called
How much it cost to play with
Human being by knowing as playing toys or doles,
Other side of the world my Lord.

Fear of myself if I ever can build
Symbol of your love as;
Taj Mahal in India?
By mistakenly click or by saying;
I Love You?
Please my Lord forgive me,
Day of Judgment for knowing beauty like her,
To refuse tax free offer of my love,
And 'Allahu Akbar'
In this cruel world of lust?
I knew by ignoring ritual your duty as prescribed by
To follow false beauty in the internet dating sites
That was my crime of offences.
Medically known symptom of visual hallucination.
Today I do not know how much will it cost
In the name of Cardiac Care Unit Hospital for treatments
To remove my visual hallucination from my own eyes
Where my Lord Jesus Christ says,
Cut your two eyes and throw in the oceans,
Those who ever mistakenly, seem beauty.
My hope and dream failure
In the name of Internet beauty
To build as Tower Bridge in London
Having computer instead of dairy,
In my entire life.
I love you my Lord not beauty of any races,
No sexy ever will accept my commitment of crime of loving
I thought was your fault to fall in love with!
Other than in your name but,
Realized today was mine?
It your turn my Lord to forgive me or not
Because you're another name I knew,
"Ga-Fu-Rur-Ra-him"
In this world the most merciful of mankind.
Your name written in the Jungles and in the forest leafs,
I never bet in your name but beauty that was my crime,
I am sorry my Lord,
I love you Allah the most.
Since birth I forget who I ever was in this world,
My culture today I refuse to accept for your name Allah
The most beautiful name in this universe of all,
I should knew the day I ever was born but
My generation is to blame for ignorance in your name?"
By Bilingual author Abdul Haye Amin.
http://www2.xlibris.com/books/webimages/wd/uk/300503/index.html