"The Islands Historia De Amor" Invites to share the Blog Post.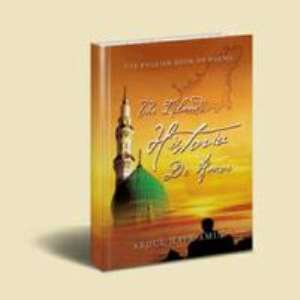 "The Islands Historia De Amor" Invites to share the Blog Post. http://abdulhaye300503.wordpress.com/
The Islands Historia De Amor author's Invites to share the Blog Post here at http://abdulhaye300503.wordpress.com/. Please feel free to Invites your Friends to share the Foreign Bilingual's Knowledge in Literature. Which most of the Blog's was top feature in 'Bing News' and around most on Line Internet websites.
The Sub-Continental Indian Foreign Bilingual's author's Abdul Haye Amin share study of History, Heritage, Culture, Religion, Language Legacy. The Blog Post aim to provide the meaningful thought fascinating historical Information's on the subjects by a Foreign Bilingual's author a native Bangladeshi, Language adopted 'Bangla', in memory of European Country, Portugal, 'Manoel Da Assumpcam'
The European Gentleman Who has stolen million's of peoples heart around the world by leaving historic sign of Language "Bangla" at the time of Ruling and Governing by 'Her Britannic Majesty's the British Government. In the heart of 'Sub-Continent of India' once was known by name 'British India'
Author who brought up in England age of only ten hardly can writer in Language Bangla nor in English Educated in Language School, to learn second Language in English under see through mini-skirt Revelation and in secondary Holte School, City of Birmingham, United Kingdom, today intent to assist the Foreign Readers and seekers the original knowledge's of Culture, historic, heritage, which seeks to honestly trace the Revelation in Culture to share Multicultural Bilingual's Readers and author's.
Most of us fall into the Ocean of Political era misguiding the Cultural Identities in Religion. Today our society fallen into apart the five year M.O.T. Holder, the States Minister(s) stolen our Identities of Culture, Religion, and Heritage in Language. The worse in history in Politics' to legalise 'LGBT' in our Environmental society. Our futures children's regardless of colour of origin by cast are in danger of fallen apart in real life before the reach age of independent. Nothing but Burglary, Violence, Rapes, Murders, crimes, Drugs, will eventually conquer our society.
The Islands Historia De Amor the Blog Post. http://abdulhaye300503.wordpress.com/ will readers sure to enjoy the articles in spare times readers are invited to comments or leave suggestions to improve the knowledge of future articles published. Tell yours Families, Relatives, Friends and colleagues about the blog post. Thank you for your visit on our blogs post.
By author Abdul Haye Amin [http://www.abdulhaye.com]