YVONE NELSON - A POLITICIAN IN THE MAKING?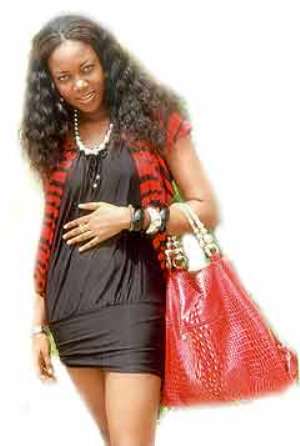 There is something about Yvonne Nelson that is refreshing. Yvonne is like a breathe of fresh air in Ghana, and indeed Africa, Here is a young girl, who has been a beauty queen, and yet she is not affected by her beauty. Rather, she carries it as a matter of fact. Here is a girl, who is highly talented as an actress, and yet she has not let fame enter her head.
Yvonne is a woman who just loves life. She leads a life that is untainted by the status she has, both as a beauty queen and an actress. She carries herself with decorum and dignity. A real woman of virtue, and a reflection of true African beauty and womanhood.
Unlike her peers, Yvonne has not indulged in matters that can bring disrespect to her and her family. She has yet to do anything wrong. She has steered clear of scandals of any kind. But what is more endearing about Yvonne is that she is candid; quick to defend, quick to speak up if something is not right. And this is a very rare ability in such a young woman. No, it is something that is not acceptable. But then Yvone is that rare creature who comes to this world once in a while, to remind us of the goodness of the human race.
As indicated, Yvonne is doing all the right things, and saying all the correct things, although there may be many who will hate her for that. After all how many of us want to be told the truth? Yvonne is a politician in the making. I can honestly say here, that if Yvonne were to stand for a political post, chances are she would be voted in by an overwhelming majority. It would be no contest. Too many Ghanaians love her, and she cannot do anything wrong.
Yvonne for President? It is not so far-fetched as you think. Yvonne standing for the presidency in Ghana would be a real novel. And she could just win. She has the appeal and is not yet tainted with the sleaze that is so common in politics. A political party that may wish to cultivate Yvonne and seek her support could not go wrong. A political party that fronts Yvonne as the presidential candidate will be a clear winner. Watch this girl. Yvonne is going places, and the best is yet to come.