Galamsey operators take over school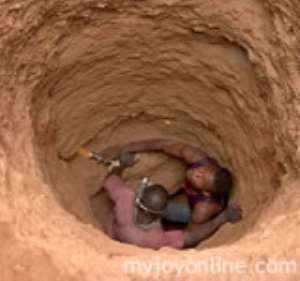 Oseikrom, (B/A), Feb. 1, GNA - Illegal miners also known as galamsey operators, in the Asutifi District of Brong-Ahafo have encroached on a large portion of land close to Oseikrom D/C Primary School with their activities hampering normal academic work.
The operators have converted the three classroom block for the 133 school children into residential accommodation and this has resulted in the refusal of the children to attend classes for fear of their lives.
Mr Paul Marfo, Assistant Headmaster of the school, told the Ghana News Agency that the activities of the illegal miners had hindered effective teaching and learning and called for the intervention of the appropriate authorities to bring the situation under control.
Meanwhile some residents have expressed worry about the attitude of the illegal miners and appealed to the District Security Committee to adopt immediate steps to save the future of the school children.
GNA