Chief expresses concern about Child Trafficking in Nakong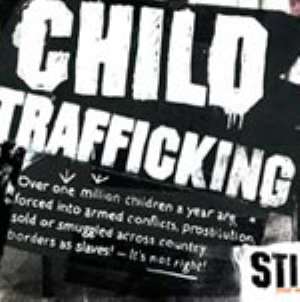 The Paramount Chief of the Nakong Traditional Area in the Kassena-Nankana West District, Pe Joseph Banapeh Afagachie, has expressed concern about child trafficking in the area and appealed for support to curb it.
He said this when the Upper East Regional Minister, Mr. Mark Woyongo, called on him to formally introduce himself.
Pe Joseph Banapeh Afagachie said child trafficking in the area was done with the consent of parents.
Children, he said, were also being denied education and blamed the situation on the lack of jobs that makes it difficult for people to earn income to take care of their families.
As a result, many people engage in indiscriminate tree felling for charcoal burning that degrades the environment.
Pe Banapeh said many people, especially the youth, out of frustration, had taken to drugs, gradually becoming alcoholics and appealed to them to desist from that since it would affect them and retard the development of the area.
He said if the situation was not checked the future of the place would be bleak and appealed to the government and other stakeholders to come to the aid of the community.
Whilst commending the National Democratic Congress for extending the national electricity grid to the area, he said the area was widely deprived in terms of infrastructure.
He mentioned the un-tarred Navrongo/Tumu road that passes through Nakong and said criminals had capitalized on it and were robbing travellers.
He said the community had no dam for dry season farming and a source of drinking water for animals and appealed to the government to provide the community with basic amenities including, two dams, boreholes, teachers' accommodation and tractor services.
Mr. Woyongo assured the chief that the government was more committed to the welfare of the people in the north.
He said that was why it had planned numerous pro-poor intervention programmes and policies including the Savannah Accelerated Development Authority the establishment of the Sheanut Board as part of an integrated development programme to take care of the agricultural sector, education, water, housing and roads.
He said the main focus of the government was to help bridge the gap between the north and the south and assured the chief that it would complete the Navrongo/Tumu road, build more dams, create more jobs and provide other basic facilities for the community.
Mr Woyongo appealed to the youth to stop involving themselves in drug abuse and assured them that jobs would be created for them.
GNA